Ninja Bounce (iPhone) Game Review: It's All In The Timing, Little Grasshopper
It's all in the timing little grasshopper as you play Ninja Bounce on the iPhone.  The game puts you in control of a ninja escaping a flowing wall of lava and in order to do so, he has to jump off platforms at the right moment. Like in games such as Tap Tap Revenge or even Ouendan, this is done by tapping on the corresponding button at the right time. Lousy jumps will slow the ninja down whereas good and excellent ones will keep him ahead of that nasty looking lava wall.
This simple premise requires hand-eye coordination on part of the player as they go through several different levels. While the levels repeat, the game throws in some curve balls as the platforms seem to be random in each level and there are different platforms and thus, different buttons to tap! Graphics wise, the game is a great looking 2D platformer with 3D embellishments; a perfect example of this would be the level with the waves. It's very nice executed. To the developers, JellyOasis, can we get more levels?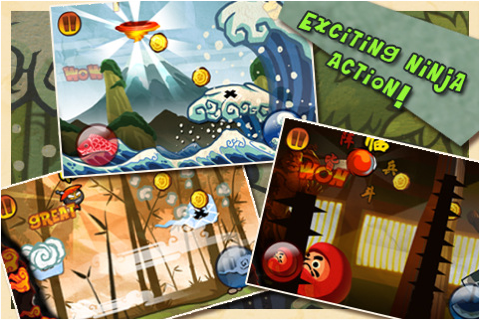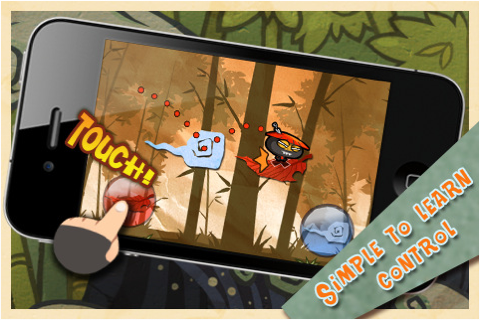 Ninja Bounce is a test of skill and patience as players strive to string together perfect jumps as the better the jumps, the more points you get. Online leaderboards are available in-game courtesy of Game Center. An eight minute sitdown with the game netted me more than 4,000 points and a 45th placing on the leaderboard. The game is addictive in a sense that I want another go to better my score.
Ninja Bounce is one of the those fun, engrossing casual games that would appeal to both adults and children alike. The game is available on the App Store for USD 0.99 (a time limited offer valid till January 31st). Check it out over here: https://itunes.apple.com/us/app/ninja-bounce/id399586064?mt=8.
Nine Over Ten 9/10 rates Ninja Bounce at 4 out of 5 STARS. RECOMMENDED!
Powered by

Sidelines
Previous Post Iskandar Releases RPG/Beat-em-up Hybrid – Brutal Fantasy: Orcs of Undermountain for iOS