NinjaTown: Trees of Doom! (iPhone) Game Review: These Wee Ninjas Will Win Your Heart
The first order of the new year was to move all of the stuff Nine Over Ten 9/10 accumulated in 2010 into a spare hard disk. You'd be surprised at the amount I of stuff that I have, among them include screenshots and other miscellaneous graphics (high res versions of iPhone game icons, anyone?), press release files, videos, ad contracts,  ad-hoc builds for iPhone games, the list goes on. I ended up freeing up several gigabytes of hard disk space through this maintenance exercise. I defragged the drive right after that.
While waiting, I took the time to play Ninjatown: Trees of Doom! for the iPhone but it wasn't the first time I met these cute little Wee Ninjas by Shawnimals. The first time was in Ninjatown for the Nintendo DS, a tower defense game styled around ninjas of different abilities. Trees of Doom however is a different kettle of fish, it's has more in common with Mega Jump and Jump o' Clock. Players control a Wee Ninja as he makes his way up jumping between two trees while avoiding obstacles.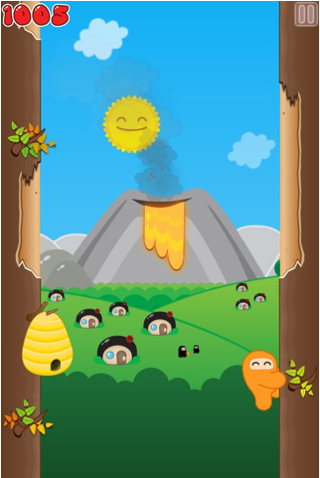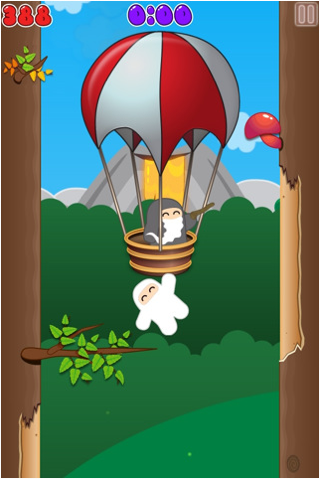 This makes for a fun, addictive game…I kept on trying to reach higher compared to the last attempt and this is one game other than Age of Zombies that I can play for hours, battery permitting. Fortunately, there are certain things to aid in your attempt. Branches can be used to fling the cute Wee Ninja higher up, while shield power ups help prevent damage from Dark Syrup coming out of some parts of the trees and also from the Red Devils (some are flying, while some are camping taking pot shots at Wee Ninja).
Ninjatown: Trees of Doom is available on the App Store for USD 1.99. Check it out over here: https://itunes.apple.com/us/app/ninjatown-trees-of-doom/id369997638?mt=8. 4 out of 5 STARS. RECOMMENDED.
P/S: HAPPY NEW YEAR!
Powered by

Sidelines
Previous Post Coveroo Premium iPhone 3GS Case with Borg Insignia Review
Next Post Hyper Facts (iPhone) Review: Don't Believe The Hype