Geometrica Wallpapers (iPhone) App – Free to Download Today!
The Geometrica Wallpapers app is one of those unique non-game apps that I've seen on the App Store. The app basically allows users to create stunning wallpapers out of geometrical shapes, which in turn are animated in-app to look not unlike the hypnotic Windows Media Player visualizations. In conjunction with Appvent 2010 (https://appventcalendar.com), Geometrica Wallpapers will be available FREE OF CHARGE for Tuesday, the 14th of December (today!). Check out the video and the following press release for details:
Dearborn, Michigan – INNOVATTY, LLC is pleased to announce that in collaboration with Appvent 2010, Geometrica wallpapers visualizer iPhone app will be free on Tuesday December 14th! Happy Appvent! Unlike the traditional wallpaper apps, Geometrica is both unique and entertaining. It unleashes the artist inside the user, and it gives the user the power to make his/her own stunning wallpapers with so much ease and so much fun. It's an elegant way of turning basic geometric shapes into a stunning work of art. Geometrica is not just an amazing wallpaper app, it is also an elegant interactive visualizer that the user will enjoy playing with and staring at.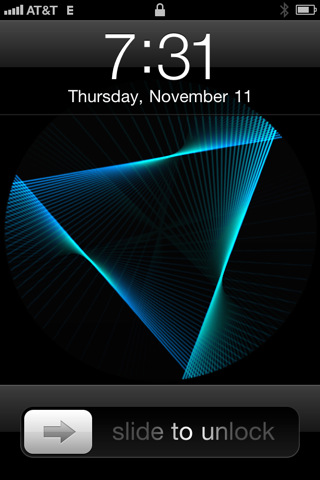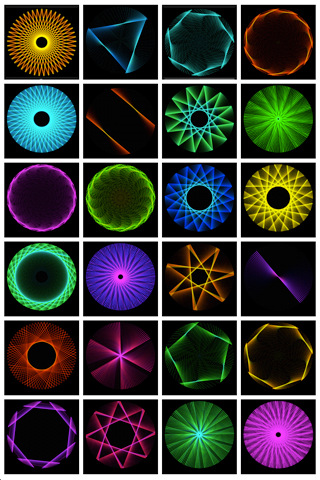 Using a slider bar, the swipe gesture and the pinch gesture, an endless combination of beautiful shapes can be generated. Images can be saved to the photos album and used as wallpapers or sent to friends by email. After saving work to the photos album, the user will feel like an artist. On Tuesday December 14th, Geometrica 1.1.1 is free and available worldwide exclusively through the App Store in the Games category: https://itunes.apple.com/us/app/geometrica/id400359699?mt=8
Powered by

Sidelines
Previous Post Sonic Slug Bricks: Bringing Voice Based Controls to the iPhone
Next Post Samurai II (iPhone) Developers Launch New Game: BloodyXmas 2010