Get Coveroo Customised Phone Covers at a Discount This Holiday Season: iPhone, iPad and Many More
Looking for a gift for a loved one or friends this Christmas holiday season? How about getting him or her (or even yourself) an exclusive customized/personalized phone cover from Coveroo. It's all about customization these days and with  5000+ designs available including NBA, MLB, College Sports, Fraternities/Sororities, Fashion and Diva Prints, Family Guy, etc, Coveroo has something for everyone.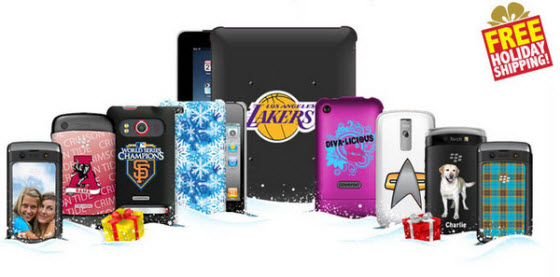 To add a touch of uniqueness, you can also choose your own picture or design. After you have decided on a design,  you'll have the option to personalize it further with a line of text. Coveroo will then use laser engraving or High Color process (the choice is up to you) to create a high quality design that will never fade, peel or rub off your iPhone, iPad, Kindle, BlackBerry or any other phones/high-tech devices that Coveroo produces covers for.
As a special for Nine Over Ten 9/10 readers, enter the following coupon code: XMAS15 to get a 15% discount off your purchases at Coveroo with FREE SHIPPING! Check it out over here: www.coveroo.com/gifts
Powered by

Sidelines
Previous Post Don't Let It Drop: Jenga Comes To The iPhone and iPad This December!
Next Post AutoRobot TD (iPhone) Game Review: Ads Automatically Get You a Non-Recommendation