Flash Game Hit Homerun in Berzerk Land Coming to iPhone As Berzerk Ball
Have you tried out the Flash game Homerun in Berzerk Land? It's like an ultra violent version of "Smack the Pingu" whereby players smack Comeau the annoying geak with a bat to see how far he flies. There are power-ups along the way that will help him fly further. The Flash game has been really popular, having being played millions of times and featured across 3,000 gaming portals. iPhone users don't get to miss out on the fun as NTT Resonant is bringing the game over on the mobile platform as "Berzerk Ball". Check out the details in the press release below:
Geeks Beware: Homerun in Berzerk Land for iPhone Coming Soon as Berzerk Ball. One of the most popular Flash games of all time making its way to iPhone
TOKYO – December 1, 2010 NTT Resonant, Japanese publisher of iOS games, and Berzerk Studio, a leading Flash games developer, issued a warning to iPhone geeks everywhere – Homerun in Berzerk Land is making its way from the most popular online Flash game portals to iPhone devices this December in the form of Berzerk Ball. Gamers have smashed the geek into Berzerk Land over 100 million times, generating over 1.5 million gameplays on Kongregate alone and millions more on over 3,500 other Flash game destinations.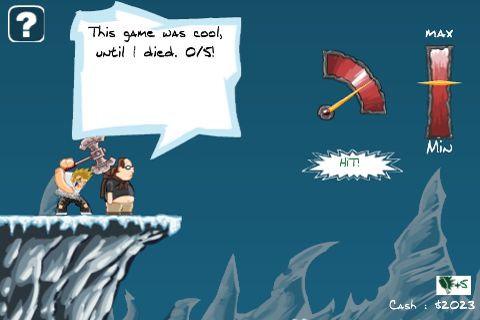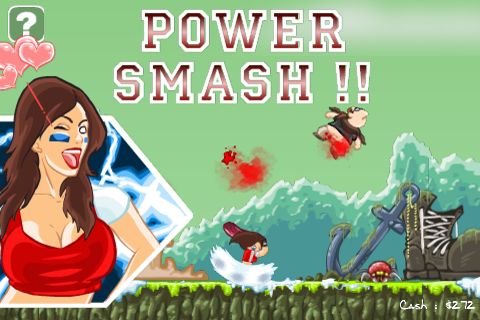 Updated for the iPhone, the game will come with a brand new expansion pack (code name "Berzerk Ball") featuring new items, new trophies, a sexy new character, and a shiny new look. The title will be available for the iPhone and iPod touch this December at a price of US$0.99. For those new to Berzerk Land and geek bashing, you'll start by choosing one of multiple characters, each with their own unique strengths and weaknesses including XP, power, aim and flight control.
Click the aim and strength meters at the right time to maximize the velocity at which you smash the geek into Berzerk Land, while using the gyroscope to control his flight, grab items for extra propulsion, and achieve the longest geek flight in history. Bash the heck out of the geek, earn experience points to level up your attributes, gain money to buy powerups and gear, and unlock special characters and items!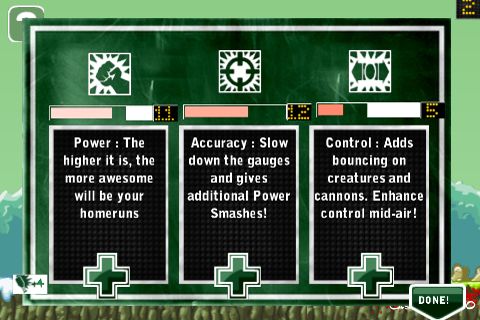 Key Features Include:
Tap to Smash – Just tap the meter at the right time to send the geek flying, and strategically control in mid-air to send him flying even further!
XP and Leveling – Smash the geek just right, and the further you send him into Berzerk Land the more XP and money you earn for leveling, attributes and gear.
Flight Control – Affect the geek's flight and get help from the denizens of Berzerk Land to smash him even further.
Achievements – Unlock various achievements and badges to compare and share with friends.
Game Center and Facebook – Game Center integration in the race to the score leaderboards; Facebook Connect to share your achievements with your friends.
Feels so good… – Take out your aggression on the geek and experience the pleasure of bashing him to oblivion.
To play the Flash version now, visit: https://www.berzerkstudio.com/games.php?game=4. Stay tuned to Nine Over Ten 9/10 for more news on Berzerk Land.
Powered by

Sidelines
Previous Post Hole In The Wall Released on iPhone, Based on Japanese Human Tetris Game Show
Next Post Frank Further (iPhone) Updated With Brand Yule Log Down A Hallway Level