Check Out Sega's VANQUISH Flash App at Nine Over Ten 9/10!
PlatinumGames' latest release on the PS3/Xbox 360, VANQUISH, takes place  in the near future, one in which Russia and the United States are vying for ownership of the world's fast-depleting energy resources and the US has constructed a space station in order to harness energy from the sun. Russian forces capture this space station and divert its harvested solar energy into a blast wave that destroys San Francisco, aiming to force the US into a total and unconditional surrender.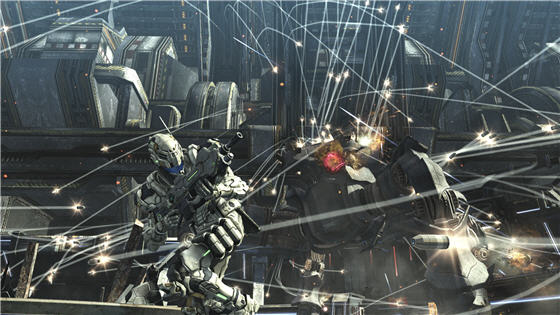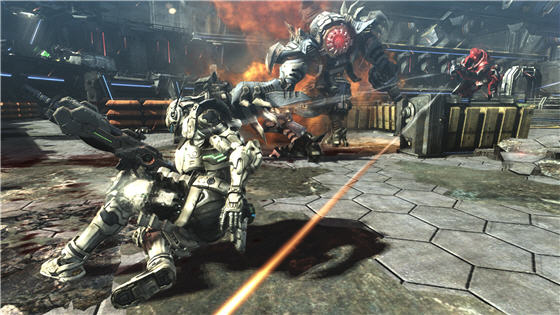 In response, the US tasks its armed forces with recapturing the space station before the Russians can annihilate their next target – New York. Players get to play the role of Sam, a government agent kitted out with a futuristic battle suit making him a versatile fighter with a huge arsenal of weaponry at his disposal. Sam also has an array of martial arts skills that he can use to take down his robot enemies.
I always liked the idea of an orbital weapons platform shooting down on Earth, in a fictional context of course. The idea never gets old, and you've got to admit it's almost like black comedy (cue evil genius laugh), sorta like someone yelling  "Death from Above!" and boom a laser cannon comes firing down. In any case, the guys over at Sega UK have come up with something special in conjunction with the launch of VANQUISH, a nifty Flash-based application actually (it's just above this paragraph btw). All you need to do is key in a UK post code. I won't spoil the surprise, but have fun
Powered by

Sidelines
Previous Post Tapulous Releases New iPhone Game Riddim Ribbon for Free – With 15 Free Tracks!
Next Post Aqua Pearls (iPhone) Game Review: Having Fun Stringing Pearls