App Update: Diner Dash and Cooking Dash Get Spooky With Halloween Themed Updates
PlayFirst, the makers behind Diner Dash on the iPhone, as well as Cooking Dash on the Mac and PC are jumping on the Halloween bandwagon with updates to its most popular titles, dubbed "The Monster Dash". Hehe. Even the PR e-mail announcing these updates that I received this morning had a cheeky Halloween twist to it. Check it out:
To celebrate the holiday, PlayFirst is offering themed updates and all-new content for a few of their favorite frightful titles. Why not order up a spooky serving of Diner Dash on the iPhone, with an all new restaurant, the Spooky Saloon? Also, the recently released (not deceased!) Cooking Dash 3: Thrills & Spills, for PC and Mac, gives Flo the terrifying task of running the silly but sinister Spooky Shack restaurant at DinerLand theme park.
Available in the App Store (https://itunes.apple.com/us/app/diner-dash/id289530584?mt=8):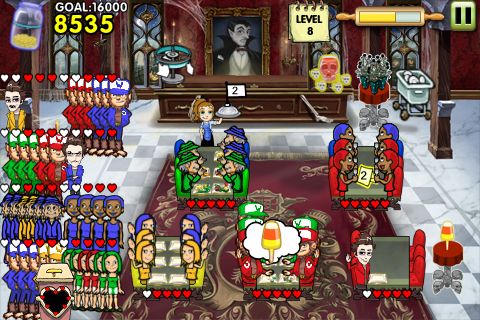 Diner Dash– Monsters need help hosting a Frightening Feast in Dinertown, so they recruit Flo to help them plan the party of the year! 10 new levels with the all-new Spooky Saloon restaurant…and be on the lookout for some new creepy customers!
Tweenwolves: They like to travel in packs, and their frequent   howling at the moon tends to frighten customers sitting nearby.
Glampire: He's one suave guy. Seat people near him and his sparkles will enchant those around him.
Available for download at PlayFirst.com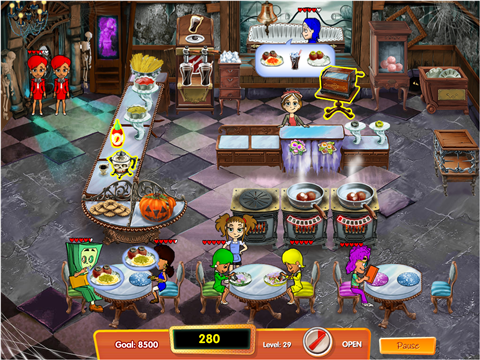 Cooking Dash 3: Thrills & Spills– Flo's back to work at the theme park with 10 new levels in a "Spooky Shack" themed restaurant—did something just go "thump?!"
Powered by

Sidelines
Previous Post Oceanhouse Media Releases New Halloween Themed eBooks (iPhone/iPad)
Next Post Archetype (iPhone) Updated: Game Center, New Arenas and New Modes (CTF)