Pigeon Squadron (iPhone) Game Review: Here's Poop In Your Eye
I spent the entire morning dropping shit on people. No, I'm not talking about my day job (furthermore it's a Sunday), I've been playing I-play's latest game for the iPhone, Pigeon Squadron. The game puts the player in control of a pigeon, flying around dropping poop on unsuspecting city dwellers. I was laughing  like a maniac when I first started playing the game and since my girlfriend was nearby, I was like "look at this crazy game, I just pooped on a duck!".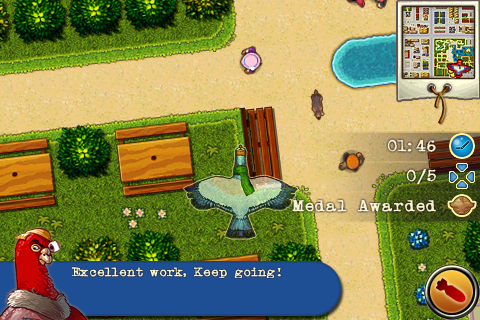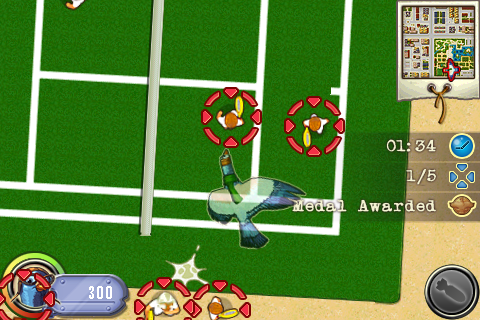 Flight controls are done by tilting the iPhone; tilting it left and right will make the pigeon bank left or right. Tilting the iPhone forward will make it go faster.Subscribing to the newsletter via an in-game menu unlocks a barrel-roll move, done by swiping the finger left or right on the screen, which is good for avoiding objects thrown by those unfortunate city folk with poop on their heads. Yup, you'll get stuff like golf balls, tennis balls, hats, shoes, etc thrown at you for your trouble.
To drop poop on people (cars, cats, dogs, ducks, etc for that matter), you'll just need to fly above them and it's bombs away.  Just as long as the target is squarely beneath you, it's bombs away. Each level has objectives to be fulfilled, like bombing  a certain number of buses, or hitting specific people and your performance is measured by medals. The bare minimum would be to obtain a bronze medal in order to move on to the next level. Otherwise you'll be repeating the same shit (haha…pun totally intended) again.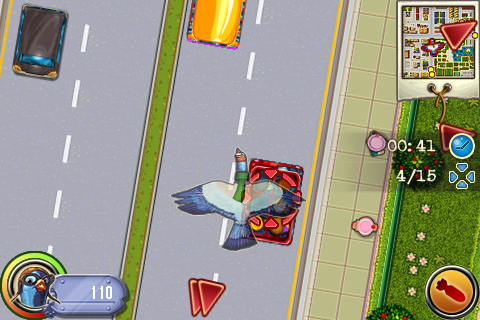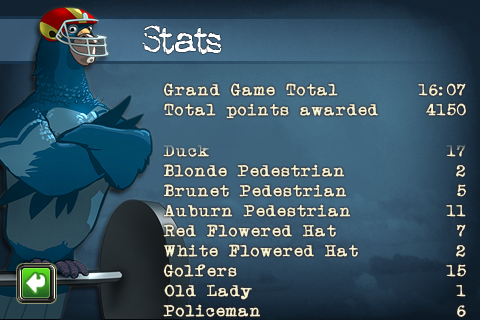 And if there's one thing that is done really well on the iPhone is 2D graphics. Why bother about 3D graphics, just take a look at Pigeon Squadron, it's one really good looker, unless if you have pigeon poop in your eye. Furthermore the bright cheery graphics are well animated. But don't forget the objectives in hand when you are admiring the sights and sounds of a particular level. There's poop to be dropped!
I highly recommend Pigeon Squadron for the iPhone, just try not to exclaim loudly stuff like "haha..poor kitty..HERE'S POOP IN YOUR EYE". It's now available at USD 0.99 on the Apple App Store. You can check it out over here: https://itunes.apple.com/us/app/pigeon-squadron/id376361689?mt=8
Powered by

Sidelines
Previous Post Nike+ GPS vs Adidas miCoach Review: Which is the Best Running App on the iPhone?
Next Post 50% Off Dr Seuss iPhone Apps to Celebrate 50th Anniversary of Green Eggs and Ham