Whack'N Roll (iPhone) Game Review: More Than Meets The Eye
Don't judge a book by it's cover, or perhaps don't judge a game by its choice of title. I thought that Whack'N Roll was just a typical whack-a-mole game on the iPhone, but after spending some time with the game, I came to realise that the game had some depth.Basically it was more than meets the eye. Cue Transformers theme song…
The Adventure mode played host to an impressive amount of levels, and rather than just offer straight-up whack-a-mole style gameplay, different levels actually feature one of SIX different gameplay modes. There's the normal whack-a-mole, in this case, whack-a-bird before it attacks you. Some levels will require you to whacking in sequence or slide birds together or even engage in a rhythm game that reminded me of Ouendan on the Nintendo DS.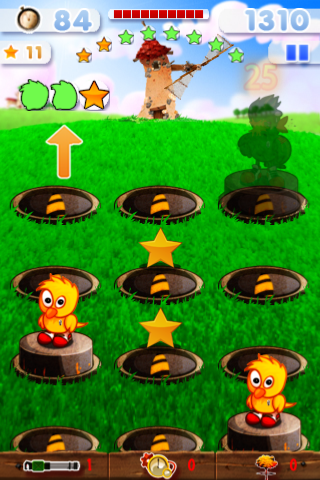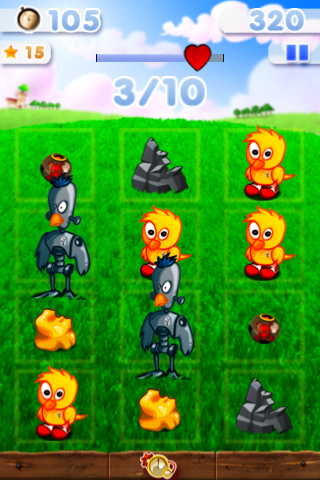 I still prefer the straightforward whacking gameplay as it is really frantic and fast paced. The number of levels in Whack'N Roll ensures that you get enough play time in this mode and if that's not enough, there are other modes other than that of the Adventure mode to try out. Not only that, you get to set the difficulty level as well. The amazing number of gameplay options is supported by pretty graphics and decent sound effects. Take a look at the screenshots to get an idea how the game looks like.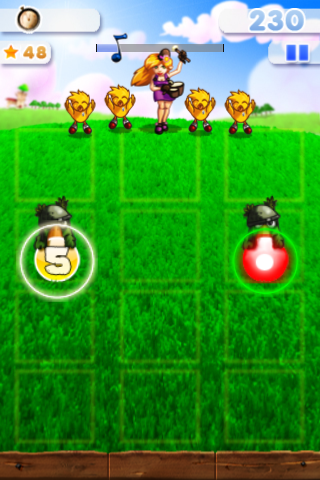 The birds that you'll be whacking remind me of the Chocobos from the Final Fantasy series..and I don't make it a secret that I do not like Chocobos. I think this is an extra bonus when it comes to performing in this game. OpenFeint support provides both achievements and online leaderboards for this game.
For sheer gameplay options alone, I have to say that Whack'N Roll is a must have. It's currently going for USD 0.99 on the App Store, check it out over here: https://itunes.apple.com/us/app/whackn-roll-an-awesome-funny/id381037050?mt=8
Powered by

Sidelines
Previous Post Super Mega Worm (iPhone) Game Review: Tremors Homage
Next Post Nike+ GPS vs Adidas miCoach Review: Which is the Best Running App on the iPhone?