iPhone 4 vs iPod touch (4th Generation)
While I'm waiting for my iPhone to be updated to iOS version 4.1, lets talk about the recently launched updated iPod touch. If you are thinking about getting the new 4th generation iPod touch with the expectation that it carries the same amount of firepower as the iPhone 4 sans mobile phone service, you'll be a  little disappointed. While it is true that the iPod touch received similar upgrades like that of the iPhone 4, the way these upgrades were implemented will leave you wanting.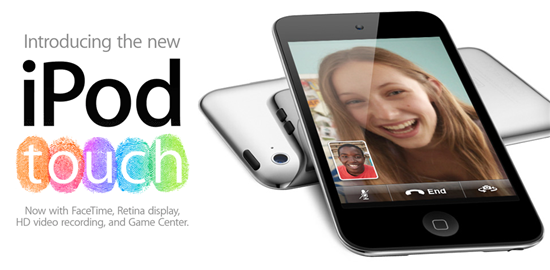 Anandtech has actually came up with a really comprehensive review on the 4th-gen iPod touch, and noted the way these upgrades were implemented. But rather than go through the rather long article, let me summarise things for you:
While the iPhone 4 and iPod touch share the same A4 processor, the iPhone 4 has 512 MB of RAM (allowing it to run more apps in background), the iPod touch has just 256 MB of RAM.
While the iPod touch gets the Retina Display update, the screen quality is a poorer than that of the iPhone 4.
The iPod touch's rear camera sensor is much poorer than the 5MP camera on the iPhone 4, and is missing the LED flash.
It doesn't hurt to get the iPod touch as a handheld gaming console but like I said earlier, if you are expecting iPhone 4 performance (sans mobile phone service), think again. Read the Anandtech review over here: https://www.anandtech.com/show/3903/apples-ipod-touch-2010-review-not-a-poor-mans-iphone-4
Powered by

Sidelines
Previous Post AFTO: Head-to-Head Tower Defense on the iPad!
Next Post Super Mega Worm (iPhone) Game Review: Tremors Homage