AFTO: Head-to-Head Tower Defense on the iPad!
The folks at Navigation-Info have come with something really interesting for the iPad, a Tower Defense game that makes use of the iPad's screen real estate for players to go head-to-head against each other! In their newest, post-apocalyptic setting, game, AFTO (Assault For The Oil), players not only have to  defend against enemy attacks, they'll have to build units to attack their opponent occupying the other half of the battlefield.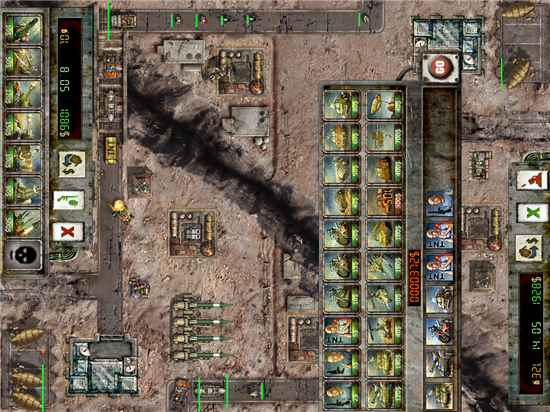 AFTO takes the concept of offense as the best kind of defense as assaults will throw your opponent's mind of attacking you, leaving you to concentrate on raising income to build more ground and air forces. Just take a look at the gameplay video below, it's FRANTIC (damn I should go get an iPad like immediately and load this game up).
The game features 6 defensive towers and 18 offensive units (it does stick to its doctrine eh?) along with 2 super weapons and counterattacks. There are 5 maps currently available and Navigation-Info has promised free updates of new maps, towers and units. AFTO will also have the single-player mode included sometime in September. AFTO is available now for the iPad at a price of USD 5.99, check it out over here: https://itunes.apple.com/us/app/afto-assault-for-the-oil/id390127899?mt=8
JZFJPURMRX4Q
Powered by

Sidelines
Previous Post Word Quest (iPhone) Game Review: This is Fun!
Next Post iPhone 4 vs iPod touch (4th Generation)