Sunday App Store Shopping: Namco Discounts and Shazam Encore
Namco is currently having a "back-to-school" sale for its iPhone games and I took advantage of it to get some games that I've been eye-ing for some time. What did I get? Well I bought Ridge Racer Accelerated (USD 2.99, link), PAC-MAN (USD 0.99, link), and Galaga Remix (USD 0.99, link). Those are actually pretty significantly discounted prices. For those who haven't bought Garter & Ghouls, here's your chance to get this Diablo-like RPG-lite game for just USD 0.99 (link).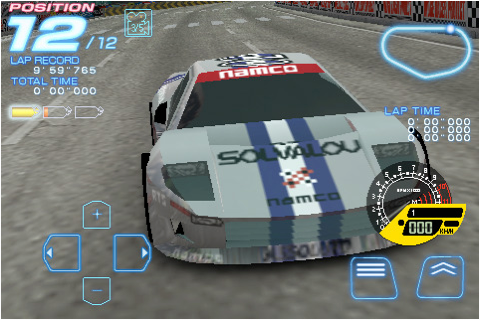 On other App Store related stuff, Shazam is providing a subscription model for free users of Shazam to upgrade to Shazam Encore for USD 2.99 a year via an in-app purchase. But if you do not wish to be bothered by yearly fees, you can purchase the Shazam Encore app for USD 4.99. I decided to go for the yearly subscription route, since I wanted to use my App Store funds for other things. In any case, hooray for unlimited tagging!
Powered by

Sidelines
Previous Post Epic Citadel: Here's Unreal Engine 3 on Your iPhone!
Next Post Gala, Gala, Galaga REMIX (iPhone)