Asphalt 5 (iPhone) Review
Gameloft's Asphalt 5 for the iPhone pretty much adheres to the adage "imitation is the sincerest form of flattery". During my 20 minute play-through of the game, I had experienced  everything from the original The Need for Speed, to Hot Pursuit to even Criterion's Burnout. Asphalt 5 borrows plenty from these games, and while offering nothing original except for tacky "unlocks" (of all things, girls…what century are you living in Gameloft?), Gameloft still manages to deliver a pretty tight package.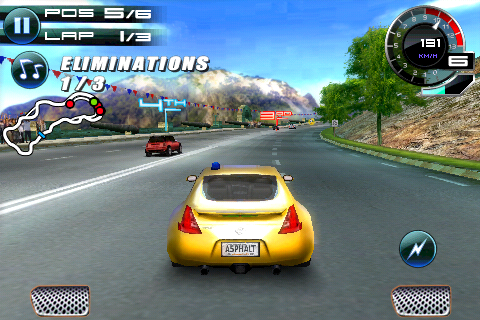 Controls wise, players are spoilt for choice with the option to go with the accelerometer, screen taps or a virtual steering wheel. I prefer the screen taps option simply because it's easier to drive while playing in bed. The game looks pretty, and even though it still has that "raw" look prevalent in Asphalt games (it kinda reminds me that the game is still stuck in its nGage days), but the race tracks have really cool looking environments. The attention to detail is commendable.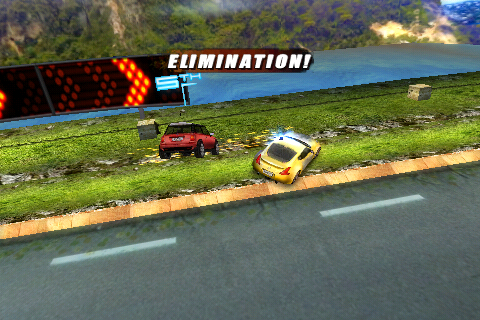 One of the features I love in Asphalt is the soundtrack system based on an actual car stereo. While the soundtrack is not as iconic as say, OutRun, it's still pretty cool and if that's not enough, you can actually access your iPod playlists and play your songs instead.
The game offer up real-life cars to be added to your garage and while the winnings (and the number of events) can be rather generous, the game unlocks upgrades at a really slow pace. You might be better off getting faster cars rather than wait for the parts to unlock. Other customizable features include decals and paint jobs.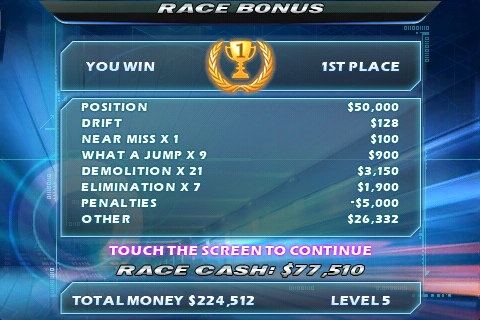 For a derivative, Asphalt 5 features plenty of gameplay and the best part is, it doesn't suck. As implied in the first paragraph, it does pay homage to the games that have inspired its being. Asphalt 5 is available on the App Store for USD 4.99, check it out over here: https://itunes.apple.com/us/app/asphalt-5/id336845882?mt=8
Powered by

Sidelines
Previous Post Milthon 2010 European Game Awards Jury President & Nominees Announced
Next Post Download Star Wars Battle for Hoth LITE & Win Vintage Star Wars Action Figures