Zattikka Announces Prism: Light the Way (iPhone/iPad)
Zattikka, the mobile phone and browser gaming giant has recently announced the released of Prism: Light the Way for both the iPhone and the iPad. The company has been on a roll in recent times, with this announcement coming on the heels of the USD 5.5 million in funding raised by Zattikka parent company for research, recruitment, developing and marketing its portfolio of browser-based and mobile phone-based games.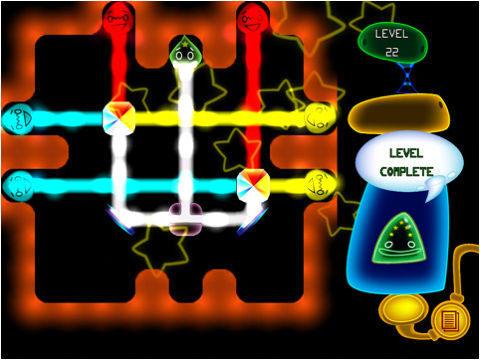 Check out the following press release for further details on this new game:
Zattikka announces Prism: Light the Way for the iPhone and iPad. Addictive Light-Based Puzzler Launches Today
London, 23rd August, 2010 – Zattikka, a major new player in social and casual gaming across online and mobile platforms today announced the launch of Prism: Light the Way, a compulsive and unique puzzle title now available for iPhone and iPad.
In Prism: Light the Way creatures known as Glowbos are dying from darkness and only the healing light of smiling, friendly Bulboids can save them. Taking place across 120 varied and challenging puzzle boards, your mission is to transport the Bulboid's energy beams to the Glowbos via touch gestures and a generous allotment of devices to help you. As well as the core Puzzle mode, Infinite mode gives you an infinite number of random puzzles to play at your leisure, and Time mode adds pressure with a ticking clock and online high scores. Hyper mode further deepens the gameplay with an action orientated gameplay twist.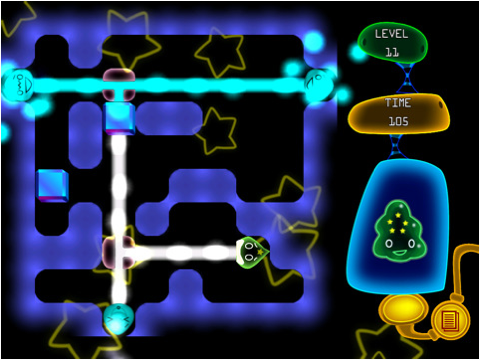 "Prism is such a fun game to play, whether you prefer the more relaxed puzzle mode or the high pressure challenge of Time mode" said Head of Product Development Matt Spall. "This is also our first game for the iPad and it looks fantastic on the higher resolution screen". Prism is available now via the iTunes App store, price based on territory:
U.K. £1.19 (iPhone) £2.99 (iPad)
E.U. €1.59 (iPhone) €3.99 (iPad)
U.S.A. $1.99 (iPhone) $4.99 (iPad)
Powered by

Sidelines
Previous Post Archetype HD Released: iPwnage Comes to the iPad
Next Post Milthon 2010 European Game Awards Jury President & Nominees Announced