Wedding Dash (iPhone) Review
I don't know bout you guys but I've seen some couples go through some really crazy wedding day preparations particularly the sitting arrangements for the wedding lunch/dinner. Somehow PlayFirst managed to take this potentially explosive situation (imagine sitting 2 exes together) and make it to be part of the gameplay of Wedding Dash for the iPhone.
In Wedding Dash you play the role of a wedding planner. Not only do you have to take care of sitting and feeding your guests on the wedding day itself, you have to plan out among other things, the honeymoon, the cake and even the starter based on the couple's requirements.
The bulk of the gameplay is still in the mold of Diner Dash. Some guests want to be seated with other guests or a particular table and all of them come bearing gifts which you must take and pass to the wedding couple. You even enlist the help of a familiar face, Flo, to help with delivering food to the guests. Once fed the three course meal, guests will proceed to join the dance floor. Each level is completed when the wedding couple joins in on the dance as well.
Scoring takes a cue from Diner Dash and it will take no mistakes to get an "Expert" score. The planning portion of the game may feel a little tacked on but it does give extra points. The rest of the game is classic Diner Dash madness and fans of the genre should find this quite entertaining.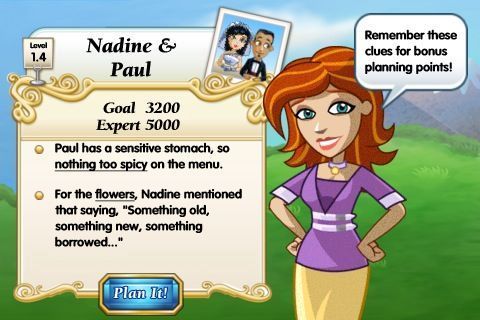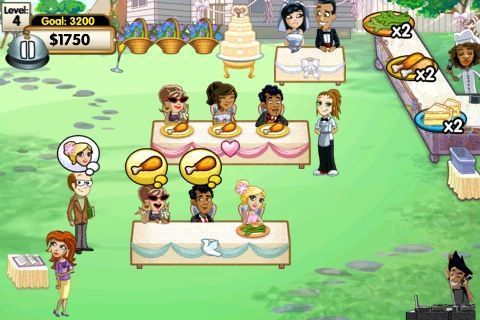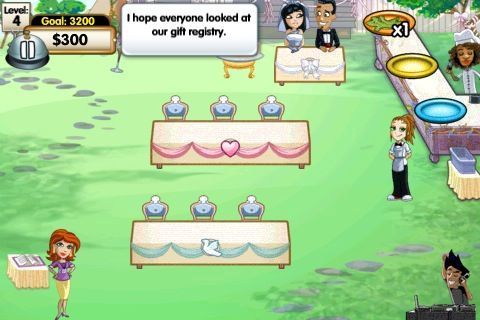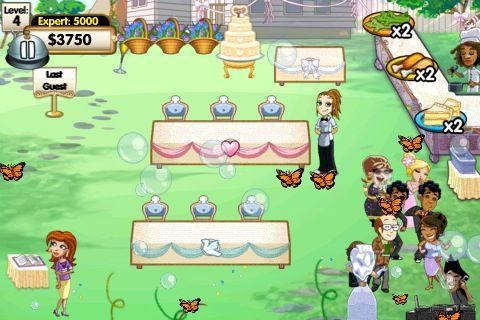 Powered by

Sidelines
Previous Post Day 3 in Saigon: Went Shooting with an AK47