Adidas miCoach (iPhone): Best Running App Out There!
I enjoy running and I was pretty excited over the release of Adidas' miCoach running app for the iPhone. The app basically keeps track of your workout, using the iPhone's GPS to measure distance (and record the route taken), along with the other metrics such as calories burnt, pace and elapsed time. It even measures effort and has real-time voice coaching. You would think an app with such a feature set would at least be selling for a fee, but no, miCoach is available for free!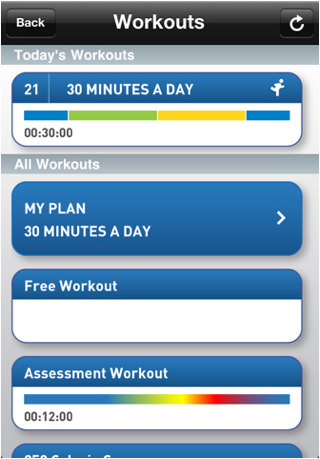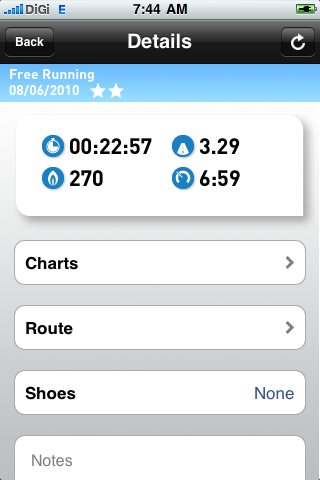 The best part is the app syncs with your online miCoach account (https://www.adidas.com/my/micoach/), by doing so your workouts are uploaded to Adidas' servers and you get to access them on a really slick web interface. The web application makes it even easier to view details on your previous workouts, and more importantly, it has a goal-based planning system to help you create a training plan. There are tools to update your schedule and also to manage your running routes!
The schedules planned online can be then synced to the miCoach app on the iPhone, and you have a choice of going for the planned training plan (using goals such as training for a race, etc) or custom workouts set on the calendar.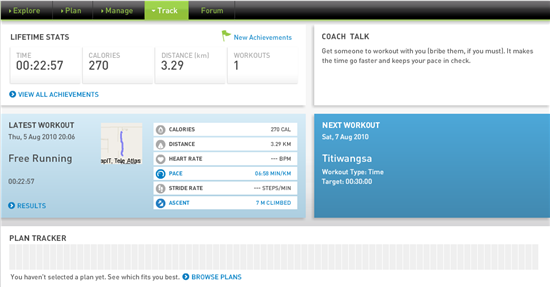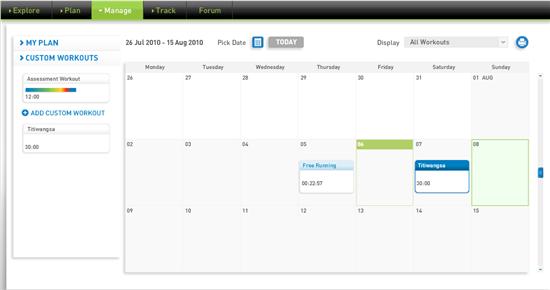 This app is probably going to be indispensable for me whenever I go out for my training runs and the feature set (plus the free price-tag) makes it a highly recommended app. You don't even need the range of Adidas' miCoach equipment to be used in conjunction with the app, although having the heartbeat monitor will allow for your heart rate to be recorded during the workout.
One caveat though, the app only runs on the iPhone 3G, 3Gs, iPhone 4 and the iPad (WiFi + 3G models), and if you are using an iPod Touch, you are out of luck. miCoach is available for free on the App Store, check it out over here: https://itunes.apple.com/us/app/micoach/id383809424?mt=8. Try out the app, sign up for a miCoach account (or vice versa) and you'll be probably on your way to running with more endurance/better times.
Powered by

Sidelines
Previous Post Fling Pong – The Planets (iPhone) Game Review
Next Post Batman: Arkham City Announced!