Comic-Con News: Green Lantern Game, inFAMOUS 2, Street Fighter X Tekken
There are plenty of video game related news coming out of this year's San Diego Comic-Con, some of which were on my wish list, while some, were totally unexpected. First up would be the announcement of a Green Lantern video game, sharing the same name as the upcoming movie, Green Lantern: Rise of the Manhunters. Among DC Comics superheroes, GL is ranked second in my Top 3 list, in between Batman and Superman.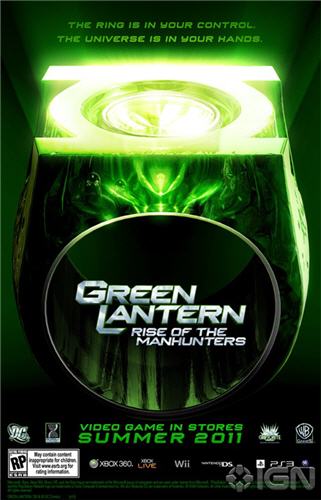 I do have doubts about the game though, given that GL's ring can basically create any kind of construct whereas the game allows players to utilise "over a dozen of constructs". Pretty meh but I suppose you can't give the player a sandbox but hey, if Scribblenaut can give some sort of unrestrained feel on the DS, why not GL?
OK, next up, news concerning inFAMOUS 2. I like the first game…a lot, and I like the character design for Cole (the protagonist). The decision to give Cole a total makeover (from gritty looking, pissed-off Cole to metrosexual Cole) for the sequel wasn't met with much enthusiasm from plenty of people, particularly fans of the game. While I was pretty neutral, I'm rather happy to hear that Sucker Punch will be changing Cole's look to look more like that in the first game!
If you always wanted to know who would win in a fight between Ryu and Jin Kazama, you may soon get the answer with the upcoming release of Street Fighter X Tekken. Yeah,  you  read that title right. It's crazy but check out the trailer below:
Powered by

Sidelines
Previous Post Nintendo Releases Mario-Themed Playing Cards
Next Post Shazam (iPhone) Review