New Revoltech Action Figure Released: Batman!
This is just too cool, Kaiyodo has released its latest Revoltech Sci-Fi Series action figure and it's no other than the Dark Knight himself, Batman! I saw this over the weekend at a toy store and while it's going for USD 36.60, Play-Asia is actually selling it at a lower price of just USD 29.90. Interested? Click here to get him now!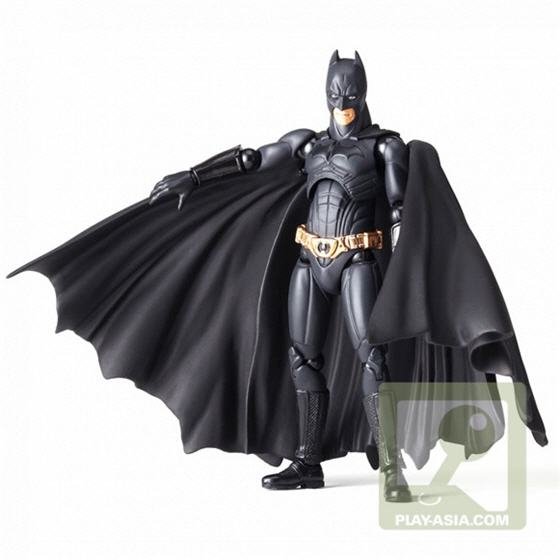 Batman the Dark Knight has flown his way to the Revoltech studios. Modeled after the two newest movies, the hero of Gotham City is now an action figure ready to guard your collection of toys. With 16 joints installed in his body and 3 in his mantle, you can recreate many more scenes, such as the flying moves and all the fight poses.

The package comes with the Dark Knight's handy tools: the grappling gun and the Batarang and optional face parts. Remove his mask part and put Bruce Wayne face onto the figure to create the scenes where Batman reveals himself.
Powered by

Sidelines
Previous Post iPhone Hit Theseus Made Over for iPad!
Next Post My Experience Playing God of War III, Then I and Now II