iPhone Hit Theseus Made Over for iPad!
Not too long ago I reviewed an iPhone game, a turn-based puzzler titled Theseus (click here). It was quite good, and provided quite a good work out for the mind as the player would have to figure out how to get out of the maze with the legendary Minotaur on his tail. All this was done using a minimalistic art design which was pretty interesting and eye-catching at the same time. Now, the same developer, Jason Fieldman (https://theseus.fieldman.org/) has come up with an updated version of the game, titled Theseus HD, for the iPad.
Theseus HD is a high-definition makeover of the iPhone hit Theseus, with acompletely new graphics engine and new, exclusive levels. In Theseus HD players take on the role of Theseus, attempting to navigate the Labyrinths of Crete while eluding capture by the Minotaur. The Minotaur is twice as fast as Theseus, but follows strict rules that can  be used in the player' favor.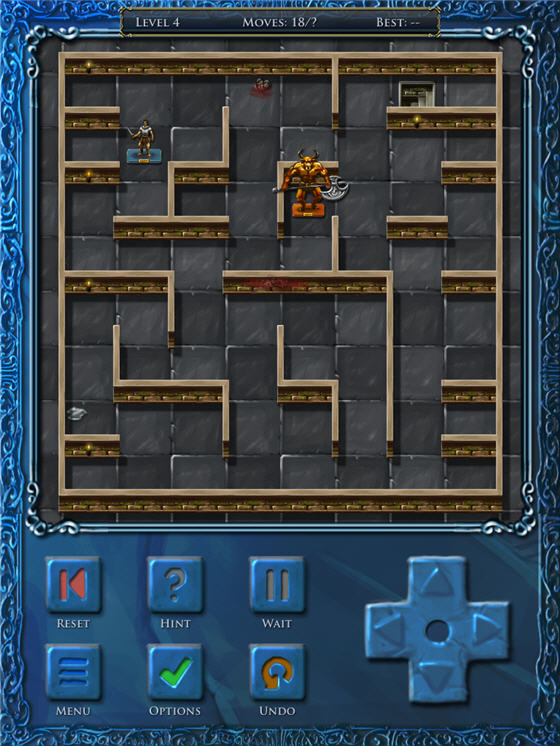 Theseus HD features all of the original dungeons, a brand new visual tutorial, new exclusive levels, a new orchestral sound track, and all of the gameplay features that made theiPhone version a success. Theseus HD is endorsed by, and created in collaboration with the original puzzle designerRobert Abbott (https://www.logicmazes.com).
You can download Theseus HD over here: https://itunes.apple.com/us/app/theseus-hd/id379184697?mt=8
Powered by

Sidelines
Previous Post Archetype Multiplayer FPS (iPhone) Coming in July!