Star Wars: Battle for Hoth (iPhone) Coming in July!
One piece of news arrived in my mailbox today and it brought a smile to my face. The much anticipated Star Wars game for the iPhone, Star Wars: Battle for Hoth has been dated and it's scheduled for release this 15th of July with a price tag of USD 2.99.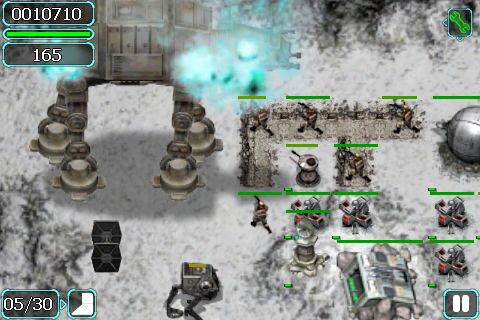 For those who are unfamiliar with this upcoming title, Battle for Hoth is a tower defense game. The game sees the player taking the role of commander of the Rebel forces trying to stop Imperial forces from reaching the main shield generators before the evacuation of Hoth is complete. As the game progresses new units for both the Rebel forces and the Imperial attackers
are introduced. Stay tuned to Nineoverten.com for the full review!
Powered by

Sidelines
Previous Post BACIS (iPhone) Review
Next Post Football Madness: Nike Write The Future Curse and iPhone Football Games