New Hardcore "Blood 'n' Gore" Flash Gaming Portal Launched!
Flash mini-games sites are pretty popular with the casual gaming crowd, and if you ask me, the more the merrier and better then them just playing bingo. The newly launched BadHed gaming portal focuses more on the dedicated hardcore gaming market (which I think is the natural progression of things) with its focus on"blood and gore" games. Check out what they have to say in the following press release from Zattika:
London, 7th June, 2010 – Zattikka, a major new player in the online and mobile gaming market, today announced BadHed, a brand new gaming portal specifically targeted at gamers with attitude. BadHed is now live with a selection of free to play games at www.badhed.com
Zattikka's presence in the industry was firmly established with the acquisition of the popular portal Gimme5Games – hosting an extensive variety of well known titles such as Butt Scan, Balloon Headed Boy and the Phantom Mansion series.  Now the company has its sights set to expand into the more dedicated hardcore gaming market with its new 'Blood 'n' Gore' portal BadHed.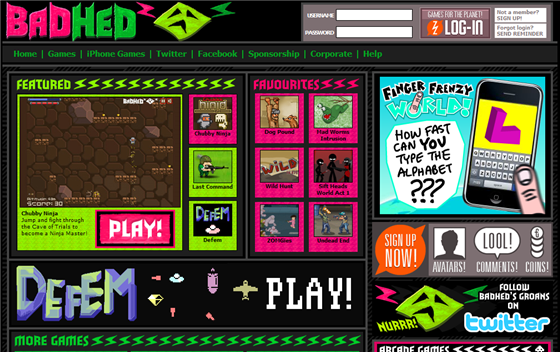 New games already available to play on the on the new portal include Chubby Ninja, in which players must "prove their girth" as a Ninja Master and Dog Pound, a quirky take on post-apocalyptic survival which involves defending your rowing boat from mutant dogs with your trusty oar!
As well as making available the web's finest extreme Flash games, visitors to the site will be able to sign up for Zattikka's new 'Games For The Planet' passport. This allows members to access an array of exclusive website extras: players can earn 'Gimmes' to buy additional content in games; reward fellow users with 'Hi-Fives'; and maintain Friends lists and achievement collections. This new gaming passport can be used across all of Zattikka's current and future gaming portals.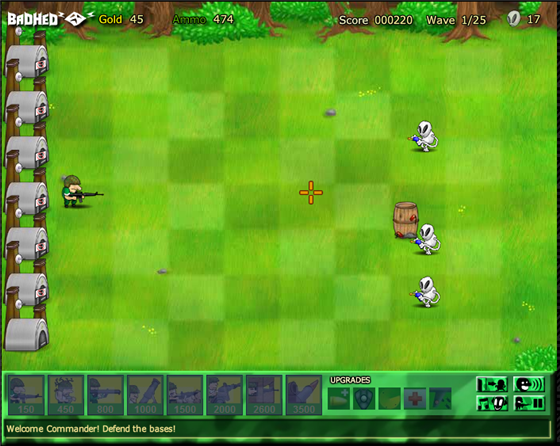 "We're delighted to be bringing BadHed to gamers with a passion for the more extreme games," said Tim Chaney, CEO of Zattikka. "Whether you want to test your skills as an ass-kicking chubby Ninja, or just spend five minutes clubbing mutant hounds around the chops, BadHed is bound to be every extreme gamer's new port of call. We're really excited to be launching BadHed as our latest Games for the Planet portal, and fans can look forward to new games on the site on a regular basis, as well as more brand new specialised gaming portals from Zattikka in the future."
Powered by

Sidelines
Previous Post MLB Power Pros Touch 2010, Now At Half Price!