Games I Bought For 5 Bucks For My iPhone
I just topped-up my iTunes account with a USD 10 gift card. Being the stingy-poker I am, I'm pretty prudish with my game purchases (I don't care much about productivity apps that much, the iPhone is as much as a video games console as is my PS3), so let's see what I've gotten so far:
Prince of Persia Retro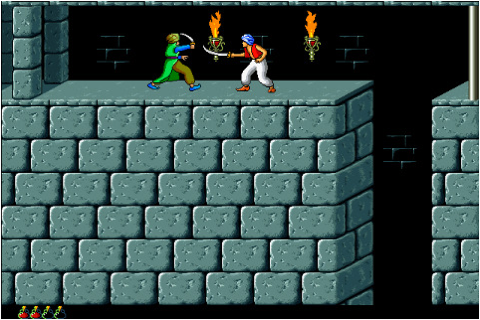 The news about the release came as I just finish topping up my iTunes account, and this became my first purchase. Basically it's a port of Jordan Mechner's original game which was released on plenty of retro platforms such as the Apple II, Amiga, Amstrad and  many more. Don't feel like playing the entire game? You can basically select any level to play. Price tag for retro nostalgia? Just 99 cents! Click here to purchase the game.
Tank – Run and Gun!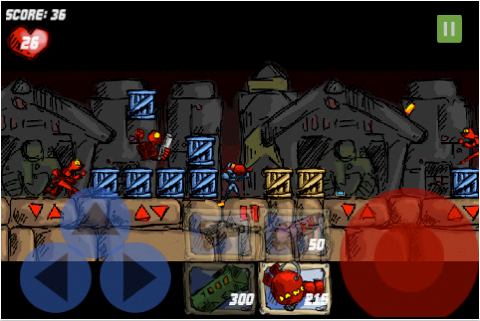 I was in a decidedly retro mood and went hunting for some retro offerings. However, the Metal Slug game was a little too expensive for my tastes, and I settled for the next best thing. Tank – Run and Gun! combines Metal Slug's gameplay with developer Iskandar Inc's signature graphics style. Cost of retro re-interpretation? 99 cents! Click here to purchase the game.
geoDefense Swarm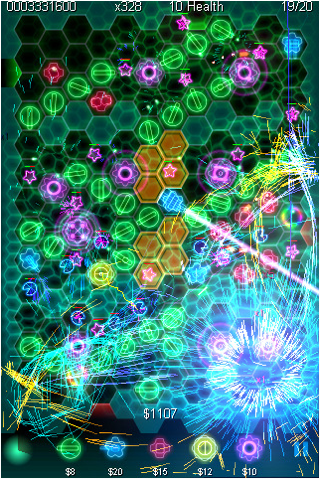 We're on a 99-cent roll here but geoDefense Swarm broke the bank a little at USD 1.99. I loved the original geoDefense and while the game is more like ElementalTD in its approached (a.k.a Fixed Tower Defense), Swarm goes for the FieldRunners style but with little little hexagons to help with the placement of towers. This game….is a MUST HAVE! Check it out over here at the App Store.
Star Wars The Force Unleashed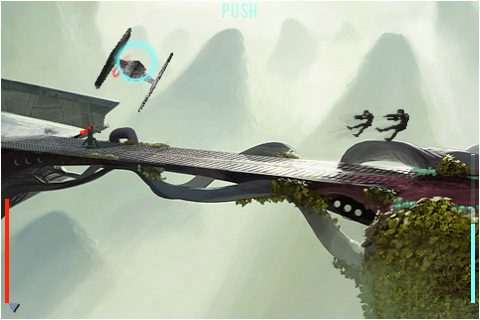 Loved the PS3 version and when I found out (an hour ago) that the iPhone version was on sale, I just had to buy it. While it doesn't have all the nice trophies that made me such a trophy whore on the PS3, it's Star Wars! Damage? Just 99 cents. Click here to purchase the game while the sale is still on.
Yup, four games for just 5 bucks. I'm still looking around the App Store to spend the remaining 5 bucks. Stay tuned for more cheap-ass purchases (and no, free ones don't count).
Powered by

Sidelines
Previous Post For Final Fantasy XIII Purists: Japanese Voice Acting + English Subs
Next Post Handmade Sackboy Dolls Galore