iDuck Hunt (iPhone/iPod touch) Review
Some retro games…really shouldn't be remade. Case in point, iDuck Hunt for the iPhone. I spent the last 15 minutes trying to figure out what is so appealing about the game and I came up short.  Back in the day, Duck Hunt was pretty popular on the NES and since it was a shooting game, players used the Nintendo Zapper Light Gun as the weapon of choice.
I'm pretty sure that porting the game over to a smaller screen (a touchscreen at that!) on the iPhone made the game some what easier and throws out whatever challenge the game had out of the window. It serves as a reminder to the current generation of gamers that "Hey, this is what we used to play back in the day" as it really got the look and feel down to the graphics and sound.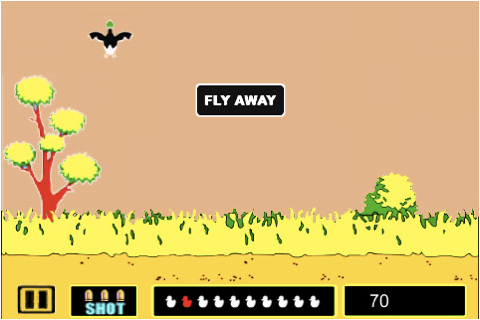 You know how some people can joke that social networking saved their life from boredom, well the only saving grace here is OpenFeint. Now you can put up your iDuck Hunt score on the online leaderboards for bragging rights. I wonder whether Twin Galaxies allow for high score submission based on a port of a retro game (anybody care to comment on that?).
In any case, I found a small bug whereby Muttley, I mean the dog, doesn't appear (but you can hear him sniggering) when you missed the duck. I'm willing to bet that if dogs weren't Man's best friends, this would have been Dog Hunt instead, just to wipe that sniggering pooch of the face of the planet.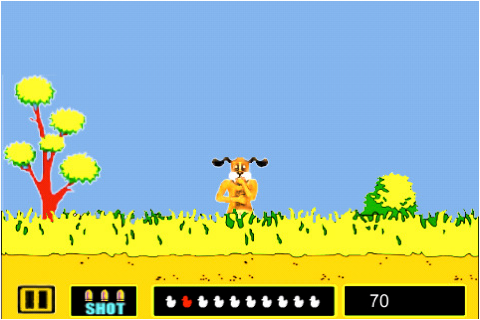 Duck Hunt on the iPhone is strictly for fans only, I doubt non-fans can get any value (or kick) out of this. The game is available on the App Store for a pretty high price tag of USD 2.99. Like I said, strictly for fans, click here for details.
Powered by

Sidelines
Previous Post The Iron Horse (iPhone/iPod touch) Review