DotEmu's Retro Game Online Store Officially Launched!
The Beta Period is over and now DotEmu is proud to announce the official opening of its online store at www.dotemu.com. Fans of retro games and gamers alike can find the brilliant Another World, created by Eric Chahi in High-Definition along with Broken Sword 2 & 3, Alantis 3 & Atlantis Evolution, and also the Silmarils games collection (Ishar, Robinson's Requiem, and DEUS).
The official opening is also an opportunity to unveil exclusive oldies but goodies in the coming weeks. Microids and Cryo will be represented with Syberia and Megarace games. Players will be able to (re)discover forgotten flight sensations with the Red Baron history's pack. Fans of Arcade will be pampered with the impending arrival of Irem Arcade Hits, and a collector's pack of games from First Star Software's Boulder Dash® series!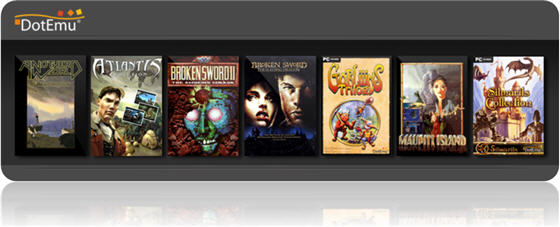 iPhone and iPod touch owners will not be left out as they'll have access to Gobliiins. Overall, more than 20 other titles are expected in the next 3 months, making DotEmu.com the place to be for retro games enthusiasts! Thousands of players have already registered during the beta period, in order to take the most of DotEmu's abundant catalogue. Fighters will stick their hands on Street Fighter II while adventure lovers will explore Beneath a Steel Sky, Gobliiins, Drascula or Nicky Boom.
Just a note, PC games are adapted to be compatible with Windows XP, Vista and Windows 7 and all games are multilingual. Purchased games can be re-downloaded at any time.
Powered by

Sidelines
Previous Post Comic Book Thursday: Brightest Day #1/Batman & Robin #12 Reviews
Next Post Pocket Legends (iPhone/iPad) Ancient Swamps Content Update, New Level Cap