Theseus and the Minotaur Review (iPhone/iPod touch)
You know how puzzle games nowadays rely on the player's reaction times and they tend to water down to be instinct-driven games? I'm not saying that this is a bad thing but there is a dearth of games featuring strategy. While I'm not looking for a chess game, I probably found the next best thing. But before we get into the game, are you familiar with the story of Theseus? According to legend, he's the founder/king of Athens and he's the one responsible for killing the Minotaur residing in the Labyrinth in Create.
In Theseus and the Minotaur for the iPhone, your task is not to kill the Minotaur but rather to escape every labyrinth level without being eaten up by the Minotaur. The game is turn-based and while you not only need to out-think the AI to reach the escape route, the minotaur takes 2 steps a turn to your single step!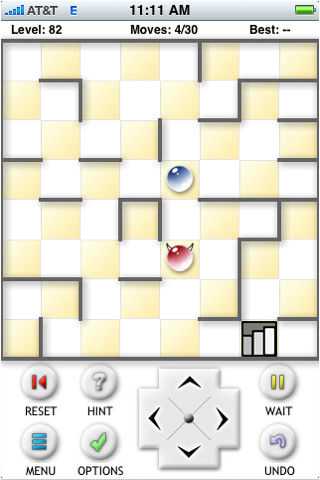 However, the minotaur does have some peculiarities in that it will always prefer horizontal movement and will never move away, it will always move closer. It will also always try to close the distance. These peculiarities can be taken advantage to lead the minotaur into traps, halting its movement so that you can safely make your way to the escape route. I spent quite a bit thinking and trying out the first couple of levels and was blown away at the level of difficulty despite the simplistic presentation.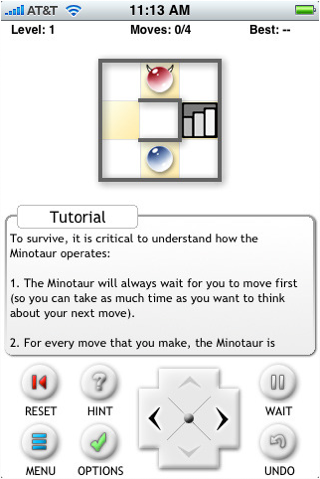 And about the presentation, Theseus opts for a minimalist approach but everything is well drawn and animated. In my opinion, anyone will appreciate the effort put into the polished user interface. If you are game for something different, check out Theseus. It's going for a mere 99 cents on App Store but it's bound to give your brain a good workout. Check it out over here.
Powered by

Sidelines
Previous Post Get Your Very Own Star Trek Communicator Replica!