Get Your Very Own Star Trek Communicator Replica!
Want your very own Star Trek Communicator from the Original Series? Dream Link has released an exact replica of the device, heck, it even gives out a chirp when it's flipped open and comes with a real metal mesh casing.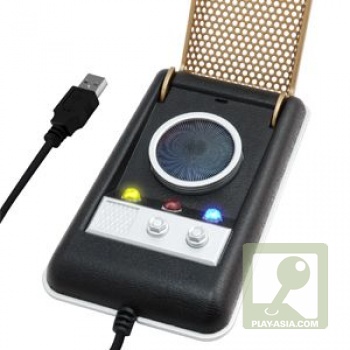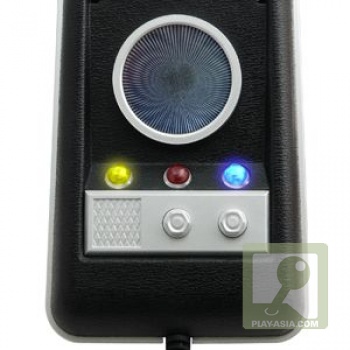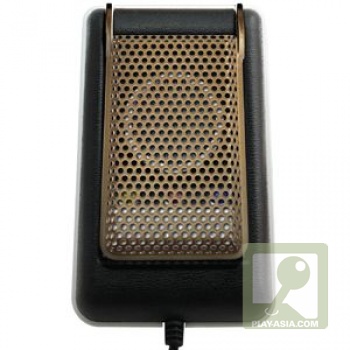 While it doesn't work like how it is depicted on screen, it's more of a USB-microphone/speaker meant to be used in conjunction with your favourite IM software.
The Star Trek "The Original Series" Replica Communicator is now available at Play-Asia for just USD 39.90. Click here for purchase information. The following is the Product Description obtained from Play-Asia.
The one and only Star Trek "The Original Series" exact replica communicator. Yes, it even has the coveted 'chirp' when flipped open! This USB Communicator internet phone USB plug and play, allows transfer audio signal with USB cable.

Equipped with volume control and mute button that plays 21 authentic sound effects on both ends of the line when muted. Exact dimensions and real metal mesh casing make this Skype, MSN, AIM, iChat (and more) compatible communicator not only a collectors item but a must have for all those die hard Star Trek fans!
Technical Specs:
Built-in microphone and earphone, works with Skype, MSN, AIM, Ichat, etc
Built-in speaker with 21 sound effects
Individual microphone mute button
Volume switch 6 foot long USB cable
Compatible with Windows XP, Vista and Mac OS X 10.5
No batteries required
Powered by

Sidelines
Previous Post This Bad Company 2 Upgrade Will Make You Drink (More) Dr. Pepper!
Next Post Theseus and the Minotaur Review (iPhone/iPod touch)