Chimes (iPhone) Review – Minimalistic Boredom
I'm having a tough time describing SRRN Games' latest iPhone game, Chimes. Part music game and part puzzler, you control 5 chimes, each represented by a different colour. Tapping on the chimes will cause waves of the corresponding colours to be emitted and are used to destroy bouncing obstacles of the same colour. Things get a little more complicated when the bouncing obstacles take on layers of colours. You'll need to tap several chimes to create a combo of multi-coloured waves to destroy such an obstacle.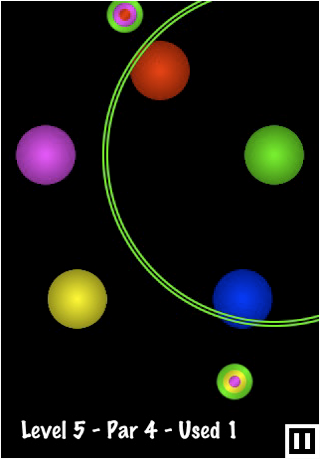 While the gameplay mechanics are pretty interesting  the presentation was rather lacking. I understand that there is a minimalist element here but the visuals don't cut it. I've seen better games revolving on minimalistic themes, such as the bit Generations series on the GBA which were really beautiful and fun to play.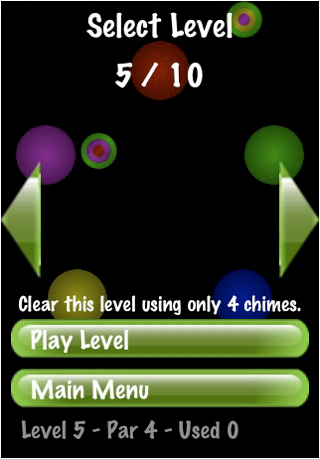 Make no mistake, Chimes gets pretty boring fast. The music making aspect of the game cannot be denied but the rest of the supporting elements simply do not gel. The game is available for free on App Store (click here), so do check it out if you are curious.
Powered by

Sidelines
Previous Post Command and Conquer 4: Installation & Hardware Blues
Next Post Apple – The Art of Miniaturization