How To Get The New Bad Company 2 VIP Map Pack 2 DLC
Battlefield Bad Company 2 fans! Listen up! The Bad Company 2 VIP Map Pack 2 is now out for public download. This second Map Pack adds two maps upgrades – Capture strategic town positions as Arica Harbour is enhanced with Conquest mode and secure M-COM stations in Laguna Presa, updated with Rush Mode.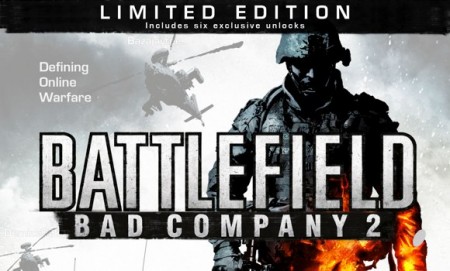 You can be sure of brutal door-to-door street fights to test your infantry skills to the max. Check out the action-packed trailer below:
So, how do you get the Map Pack in the first place? Each new copy of Battlefield: Bad Company 2 comes with a VIP code that can be used to redeem the map. If you purchased the console version of the game used, you can purchase the Map Pack via the in-game store. PC gamers on the other hand get the content as a game update.
Powered by

Sidelines
Previous Post Would You Like a Trophy with your PS3 Game?