God of War III: Done with Killing Greek Gods
That…was pretty fast. 9 hours of game time spread over 3 days and I find myself staring at the ending credits for God of War III. Just to put things into perspective, I usually take a long time to finish my games but I've been improving on my times lately. Red Faction took weeks instead of the better part of a year in the case of Fallout 3.
So, having finished God of War III, what are my thoughts about the game? Well, there's plenty to like. The graphics are really cool, and the voice acting, lets just say my dad thought I was watching a movie. The gameplay was hardcore and I'm actually surprised at the number of puzzles in this game.
The designers deserve a pat on the back for a job well done with the levels, they complement the gameplay A LOT! The craziest levels were in the Labyrinth, and yes, I nearly did chuck my controller out of the window in one moment of frustration. But since that was consider uneconomical, I bashed the DS3 against one of the sofa cushions instead. Heh!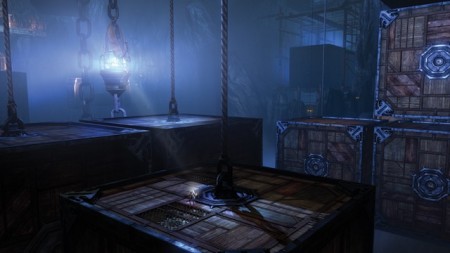 While the number of positives derived from the game makes it a truly worthy contender for "Game of the Year", I do have some gripes. For starters, the camera is mostly fixed, and save some points of the game, there's no way to freely move the camera to take in the amazing graphics. The lack of visual cues can be frustrating for, err, n00bs like me.
In any case, the game is a keeper and while a friend of mine loaned me a copy, I think I'm gonna buy one as a keepsake. Parents, do note that this game is not for kids and unless you want to explain to your child what an all-girl threesome is, it's best that they stay away from the game.
Check out the God of War III trophies comparison with the rest of the fellas in my friends list:
Powered by

Sidelines
Previous Post Killing Greek Gods Have Never Been So Fun
Next Post Evangelion You Can (Not) Advance Kubricks Released!