How to Get Tony Hawk: RIDE (with Skateboard) For Cheap
Play-Asia is currently selling the Tony Hawk: Ride (with Skateboard) bundle for the Sony PS3 for a discounted price of USD 49. This is a whopping USD 80 discount from the original price of USD 129.90.
According to the product description, the Skateboard is a revolutionary motion sensing skateboard controller that allows players to physically control the action by performing movements and gestures that translate into amazing tricks in the game.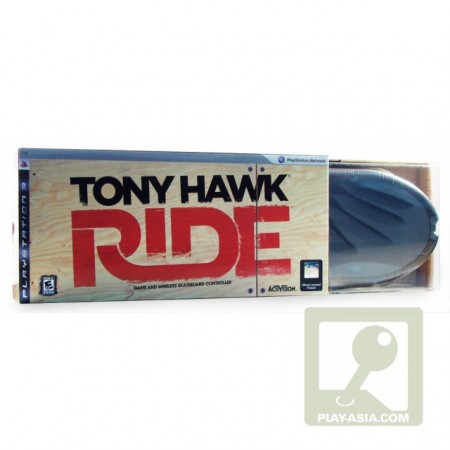 The game's intuitive controls and multiple difficulty levels make it easy to pick up and play, making this an excellent party game for people of various ages and skill levels.
Interested? Even with shipping (Fedex – USD 25) it still costs less to order from Play-Asia when compared to Amazon where it is selling for a discounted price of USD 99. Click here for details.
Powered by

Sidelines
Previous Post Interesting Battlefield Bad Company 2 Facts
Next Post Battlefield Bad Company 2 PC Walkthrough