Green Lantern #51 and GLC #45: Nice Covers, Similar Themes
I like the covers for both Green Lantern #51 and Green Lantern Corps # 45. Both feature a fallen Green Lantern going against his team mates/allies. In the case of GL #51, it's Hal Jordan as Parallax versus the bunch of new Lanterns from the emotional spectrum.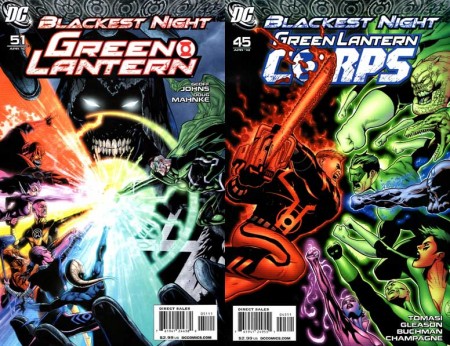 GLC on the other hand, shows Guy Gardner in his Red Lantern form taking on his GLC team mates and allies. Fortunately, both Green Lanterns revert back to normal by the end of their respective books.  Oops.  Should have added a spoiler tag.
Powered by

Sidelines
Previous Post Battlefield Bad Company 2 Pre-Orders Promoted to Limited Edition
Next Post A Question to Final Fantasy XIII Fans and Cosplayers