Direct-To-DVD Reviews: Planet Hulk and Universal Soldier: Regeneration
This month must be a pretty good month for direct-to-DVD movie lovers. First up is Marvel Comics' Planet Hulk. One of my favourite comic book story arc, Planet Hulk showcases the Hulk in his full stomping, smashing, animated glory with plenty of blood to spare.
Last year, animated direct-to-DVD features such as Batman and Superman: Public Enemies and Wonder Woman showed that animated features are no longer the domain for kids, Planet Hulk is one that you probably wouldn't want your young ones to watch.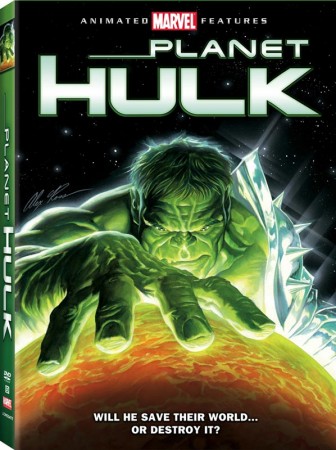 However, for those who have read the Planet Hulk story arc in its comic book or excellent trade form, you'll feel a little disappointed as the artwork was way better in the books. But for those who have not, it's a fun ride watching the Hulk go crazy on a whole lot of alien creatures.
Second in the list would be the latest in one of my favourite B-movie franchises, Universal Soldier. Universal Soldier: Regeneration sees Jean-Claude Van Damme reprising his role as the former Unisol, Luc. The old guy manages to pull off a suprisingly emo potrayal of a resurrected soldier who has lost it all, trying to get back in at life and ending up doing the thing he knows best: kick ass.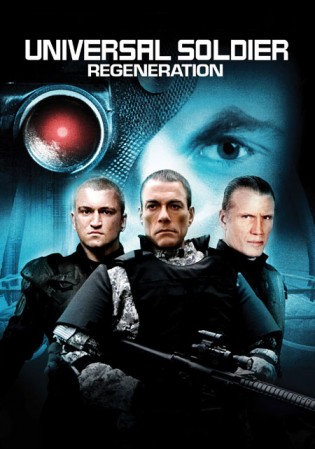 Regeneration also sees the return of Dolph Lundgren, reprising his role as Andrew (well, a clone of) from the first Universal Soldier. The big guy looks old  and moves just as sluggish at first but the fight between his character and old rival Luc was really hardcore.
The movie also continues the trend in the franchise to hire sports entertainment stars as actors. MMA fighters Andrei Arlovski and Mike Pyle are pretty impressive in their  respective roles as a Unisol and a US Army captain.
I pretty much enjoyed myself watching these two movies over the weekend. Even you haven't watched them already, both are worth your time.
Powered by

Sidelines
Previous Post Putrajaya Night Marathon – 21km (Half Marathon) Race Report
Next Post Play-Asia Sales: PS3, Xbox 360 and NDS Bargain Highlights