Air Hockey (iPhone) Review – Why I Like It Longer
I'm on a losing streak on Air Hockey for the iPhone having downloaded it earlier today when it was available for free (it's back to 99 cents). After several lunch time games against my colleague, I found myself very impressed with the game but at the same time had a sheer look of horror at my scorelines.
The game is actually quite tough when you are playing against a AI-controlled opponent. What makes the AI-challenge even more worthwhile (aside from the practice) would be the OpenFeint achievements and leaderboards.
Having said that, I find the 2 player multiplayer games are even more fun and they tend to attract a crowd. I can't believe the number of times I shouted in disbelief when shots miraculously went into the goal. I got pwned even more when I decided to play with 2 pucks instead.
While Air Hockey's graphics, controls and physics are top-notched,  I felt that the board was a little small, causing games to end too fast. This is despite the game using up the entire display real estate provided by the iPhone. Perhaps the game would have been a better fit on phones with extra long screens like the LG BL40 (check it out below):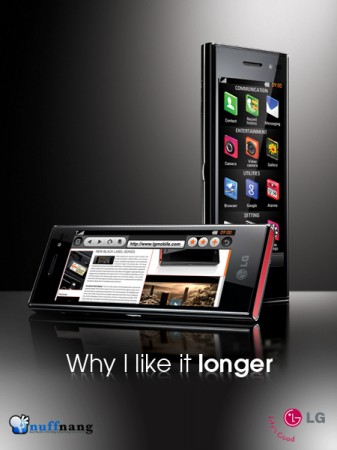 Powered by

Sidelines
Previous Post World's First Multi Platform Arcade Stick – Paewang Revolution
Next Post Apple's Hubris: The iPad