Clay Hunt 1.1 (iPhone) Updated Review
A friend of mine just released an update to his iPhone game on App Store. Clay Hunt 1.1 adds several things to make it a more complete and balanced game. These new additions are:
Tutorial
Two game modes: beginner & expert
More accurate leads with renewed hit recognition
Game can be paused & aborted
Score can be viewed during the game
Interrupted game can now be continued
Looks like Aleksi heeded the call of those who have played the original Clay Hunt and put in the effort to improve the game. I've tried out the game (post-update) and it looks promising. I really like the tutorial mode, and stretching my thumb across the screen seems to give it a good work out.Not much difference when the actual shooting starts except that the game now sports both an easier and harder difficulty mode.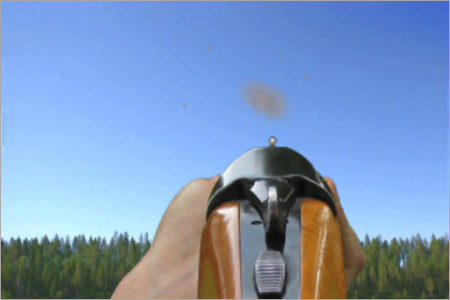 The interface has been improved, and yup, the ability to pause and abort the game, is very much welcome as the previous version only allowed you to exit the game entirely. Kudos to Aleksi for making it good on his promise to improve the game. I noticed that the main menu's backdrop is different now, bringing about a slick (2nd time I used this word tonight), and ultimately classy looking UI.
So what's the next step?  Online leaderboards I suppose. If you have not checked out Clay Hunt for some skeet shooting action, do so now. Click here for details.
Powered by

Sidelines
Previous Post Iron Man? Wussy Man? Metroid Man?
Next Post GrooveMaker (iPhone) Does Good With 500,000 Downloads