Of One's Fascination With RPG Games
I'm not much of an RPG gamer, but I think I know what led me to actually finish 4 RPG games, all of which I spent plenty of hours. These were Knights of the Old Republic, Dungeon Siege 2, inFAMOUS (argue all you want, it's an RPG-lite in my book) and Fallout 3.
It's not so much on the grinding and power leveling, both of which are aspects that I do not like about role-playing games. To me, it all boils down to one word, fascination.
Fascination in becoming a Jedi Knight in a galaxy far-far away, in becoming a misunderstood, electrifying superhero who can't take a bath, in the craziness and humanity found in a post-nuclear armageddon Wasteland and in leading a bunch of adventurers through Tolkien-nesque cliches.
I ended my fascination with Fallout 3 last week. I reached level 30 and completed most parts of Mothership Zeta, but my reason for quitting has more to do with the game locking me out. Imagine being stuck on an alien spaceship with all the doors (including the teleporter) all locked. Yup, it's that shitty.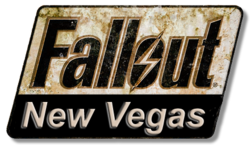 This is definitely a bug, and I don't feel like replaying the game. In any case, I'm looking forward to Fallout: New Vegas which is coming out this year. Obsidian, the developers for this game, did mess up the sequel for Knight of the Old Republic, but here's hoping that they will do a good job with New Vegas.
Just in case you notice, nothing in the first paragraph suggests that I like Japanese RPGs. The truth is, I absolutely abhor them. Somehow the drama, combat system and the general emo-ness (seriously, I think the developers listen to too much MCR) of a typical Japanese RPG will definitely rub me off the wrong way.
But then again, FFXIII does look pretty…
Powered by

Sidelines
Previous Post Think Instant Ramen? Think Ramenbox!
Next Post Here Comes The Brightest Day, After The Blackest Night