Of Effiminate, Emo Men and Macho Girls in Final Fantasy Games
I don't know about you but I've noticed that the Final Fantasy games of recent memory (starting from VII, discounting XI and X-2) tend to use slightly effeminate, if not emo-looking men as main protaganists.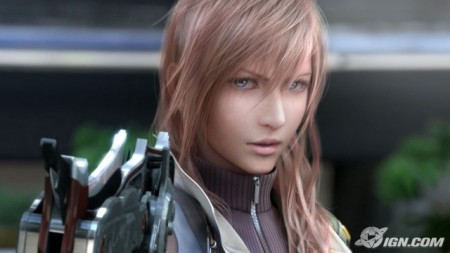 But with the latest iteration in the series, Final Fantasy has somewhat of a manly looking woman as the lead and with a  little beat more muscle, she would look as if she eats effeminate men like Vaan (FF XII) for breakfast. Even the name, Lightning, sounds macho.
A tomboy as the lead for a change? That's pretty cool in my books. Trust Japan to come up with this kind of role reversal to spit at traditional Western RPG stereotypes. What do you think?
Powered by

Sidelines
Previous Post Royal Malaysian Armed Forces + Video Games = Recruitment Win?