Little Runner (iPhone/iPod Touch) Review
Red Rocket Games' Little Runner is one of the more interesting 2D platformers that I've played  on the iPhone. While most platformers, like Super Mario Bros, require the player to control a particular character, e.g. Mario, Little Runner will have you controlling the environment!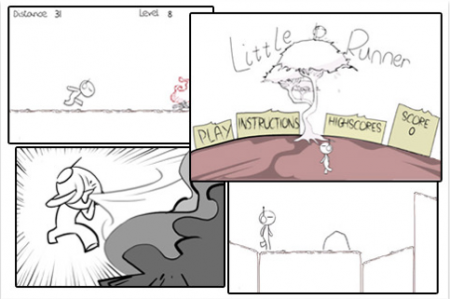 You see, the titular character likes to run, well, walk briskly, so it's your job to move obstacles like pillars, blow out fires and take care of rolling rocks. The touch controls are pretty simple for the earlier mentioned tasks and things can get frantic as the levels progress.
The cutscenes, while repetitive, are pretty funny. But do note that if you were to bump into one of the obstacles, you'll have to restart the entire level. So the challenge here is maintaining a high level of concentration until and beyond the part where you slipped up in the first place.
The game's art direction is pretty interesting as well, looking alot like an animated pencil sketch/doodles. The soundtrack gets hypnotic after a while, maybe because it has a dash of house in it.
Little Runner is out on the App Store for just 99 cents (click  here), there's also a Lite version as well if you are interested.
Powered by

Sidelines
Previous Post BBC's Typo Names Petronas Twin Towers as Patronas
Next Post 2009's Blog Earnings Report