PS3 Bargains and Releases: Riddick and Final Fantasy XIII (First Print)
For those that have not gotten the Chronicles of Riddick double feature on the PS3 (a.k.a The Chronicles of Riddick: Assault on Dark Athena), it's going for a crazy bargain price of USD 19.90 0ver at Play-Asia.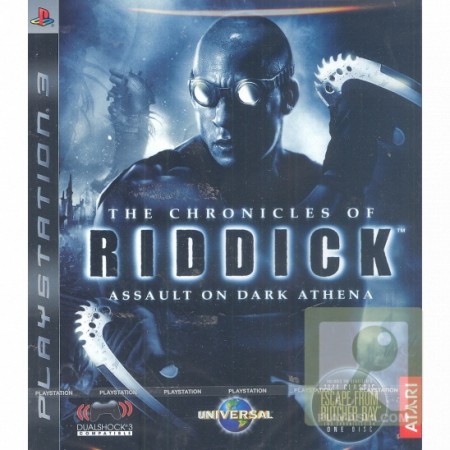 Wolfenstein is also in the bargain bin, at just USD 29.90 (click here) along with Wanted: Weapons of Fate at USD 19.90 (click here).
Also, did you know that Play-Asia is selling the first print edition of Final Fantasy XIII? Retailing at USD 99.90, the first print edition comes with a Bonus Item Code for Final Fantasy XIV, which is an MMO! Grab it now (click here)!
Powered by

Sidelines
Previous Post Nine Over Ten 9/10's Top Indie iPhone Games for 2009
Next Post Final Fantasy XIII Potion Elixir and Tumbler Complete Set