Dell 8600 Life Extension Programme
I've been using my Dell Inspiron 8600 laptop for 5 years now, and while the title of ultimate games machine has been long usurped by my Sony PlayStation 3,  the laptop is still my primary workstation thanks to a number of upgrades.
The basic specs are pretty impressive for its time, a 1.6 GHz Pentium M processor, 128 MB ATI 9600 Pro Turbo graphics card, 512 MB RAM, 60 GB Hard Disk and a 15.4 inch WUXGA display at 1680 *1050 resolution.
So, I've upgraded the RAM (up to 1.5 GB) and the hard disk drive (120 GB), and now, the obsolete 802.11b mini-PCI card is rendered even more obsolete (I don't think that's possible, but hey, I'm just saying), with my new Belkin Wireless G+ MIMO Notebook Card.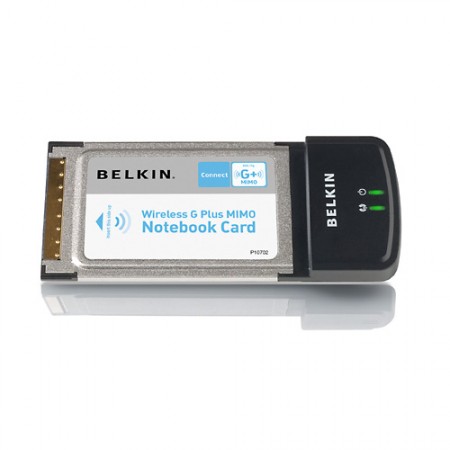 I got one of these slim types from Harvey Norman. The Bukit Tinggi outlet was selling it for just RM 69 each, and I knew I had to get one. It performs better than the integrated WiFi, which only supported 802.11b.
All in all, it's a good cheap upgrade for this notebook of mine. Here's to another year of productivity!
Powered by

Sidelines
Previous Post Watch How Undead Pets Get It in Pet Sematary (iPhone)
Next Post Race Need For Speed SHIFT to win $30,000 Credit on AUTOTRADER