How the Grinch Stole Christmas! (iPhone) Review
I had a friend who actually shrieked "What, you had never read Dr Seuess' How the Grinch Stole Christmas! when you were kid?!" LOL. My upbringing back then was typically British and that would mean reading material like J.R.R Tolkien and Enid Blyton in the same boat with English breakfast (which was a daily affair).
In any case, I actually had "How the Grinch Stole Christmas!" read to me on Friday night. That's right. The new e-book from Oceanhouse Media has a "Read to me" function and a very nice voice-over would narrate the story.I used this function when I was stuck in a particularly nasty traffic crawl trying to get from one end of KL to the other end.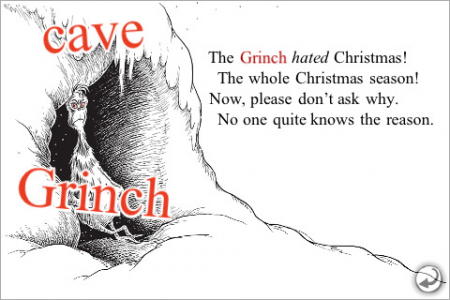 Alternatively, you can choose to read the e-book yourself (sans narration). Obviously meant for kids who I'm sure cannot resist but to touch the screen because of the beautiful artwork shown, a voice-over would come on and name the particular item touched (a tree, Mount Crumpit, the Grinch, etc).
I must say that this was all very well done by Oceanhouse, creating such a kid-friendly e-book. The story is not that long, but the story and artwork should be able to keep kids occupied for a bit. Here's a demo video for the e-book:
Check out Dr Seuss' How the Grinch Stole Christmas! e-book over at the App Store, it's available for just USD 3.99. Click here for details.
Powered by

Sidelines
Previous Post My PSN Trophies Are On Facebook
Next Post Jetsom Sam (iPhone) Review – Rocket Boots to the Rescue!