The Surrogates Prequel: Flesh and Bone
The Surrogates, the movie did a disservice to the graphics novel but don't let that stop you from picking up the book from your local bookstore. It's a fine piece of police + sci fi writting, and now, there's a prequel.
The Surrogates: Flesh and Bone is set 15 years before the events of the first graphics novel. The book sets the foundation for many of the characters that you'll find in The Surrogates.
This is the time when the protagonist from the first book, Detective Harvey Greer was still a beat cop and The Prophet, a convict on parole who just started his fledgling anti-surrie religious ministry.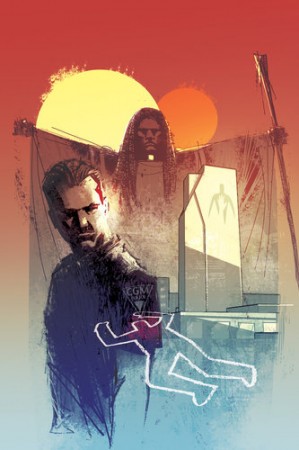 The book also touches on the riots that occur after the murder of a street vagrant by teenager boys operating their respective fathers' surrogates and also the subsequent truce between the Dreads and the city which lead to the formation of the Dread Reservation seen in the first book.
Some of the plot twists can be spotted a mile away but it doesn't detract from the fact that, like the first book, Flesh and Bone is an engaging read. Once again Robert Venditti embellishes the story with newspaper articles. tracts, magazine interview, and even the surrie application questionnaire to "ground" the story in the real world.
IMHO, both fans of the first book and newcomers would definitely love this piece of sci-fi. The Surrogates: Flesh and Bone is available at Borders for just Rm 50.90.
Powered by

Sidelines
Previous Post IDW's The Transformers #1
Next Post The Game Where I Couldn't Pass Level 1