Video Game Review: Major Warhead (iPhone/iPod Touch)
For some strange reason I've been getting lots of great iPhone games since the beginning of November and rarely have I get the opportunity to play 3 great indie games in a row. Starting of with Vernx, followed by iTreasure and now Major Warhead, I tip my hat to the developers.
OK, if there's one thing that Major Warhead proves to be correct, that would be history can be a pretty damn good teacher. Remember Missile Command? Well, Major Warhead takes that kind of horizontal gameplay and takes it vertical on a desert setting.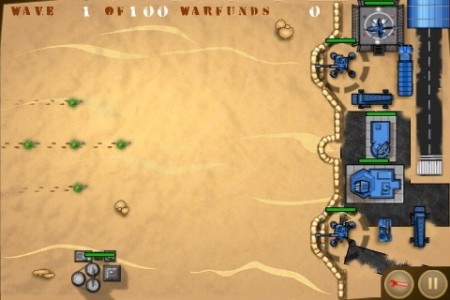 Out here in the desert, your military outpost face waves of infantry men, suicide bombers, tanks, jeeps, etc and what you have is a pair of artillery and an Apache helicopter. Just before you say Custer's last stand, killing enemies nets you War Funds, and with this resource you get to fix your buildings in between waves, thus somewhat ensuring your survivability.
The artillery delivers ranged attacks and this is done by simply tapping any part of the screen. The Apache helicopter on the other hand is faster and has an area attack. Moving the copter is as simple as dragging it across the screen to anywhere you want it to be.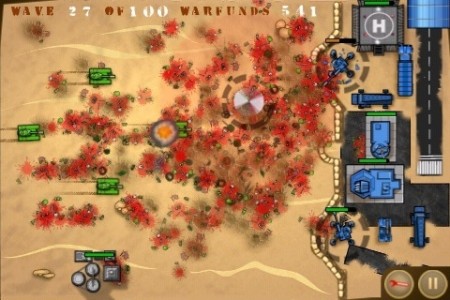 Major Warhead delivers this really fun gameplay in a really pretty package of 2D graphics and cheeky sound effects, especially for the infantry men. I'm pleasantly surprised that the developer managed to give such a polished effort despite being his first game!
The best part of all this, the game is free. Don't let the zero-dollar price tag fool you, this game has plenty of it going compared to the some of the paid titles out there on App Store. Interested? Click here for details (opens iTunes)
Powered by

Sidelines
Previous Post Video Game Review: iTreasure (iPhone/iPod Touch)