VernX (iPhone) Review: Lightning in a Bottle?
One of the best things about writing on indie games for the iPhone is that I get to experience some pretty cool hidden gems that normally would be missed in the vastness of Apple's App Store offerings.
Such an example would be VernX, a puzzle game of sorts which happens to be creator Vladimir Vernacki's first game, and what an accomplishment it is. The simple gameplay, guiding a bunch of red particles across multiple obstacles, hides the fact that you'll need concentration, timing, strategy, micro-management and a little bit of luck, hallmarks of an engrossing game.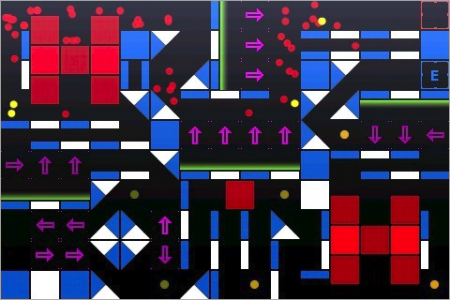 The number of obstacles available are in a level are numerous. There are the simple building blocks that block you path, moving blocks, acid surfaces that return your particles to the starting point in the level, and even areas that speed up, slow down and even repel the movement of the particles.
Having said that, you'll need to contend with 50 independent particles and you'll need to get at least 25 of them to the end point of each level in the Challenge Mode. Sandbox mode on the other hand lets you fool around and do whatever you want.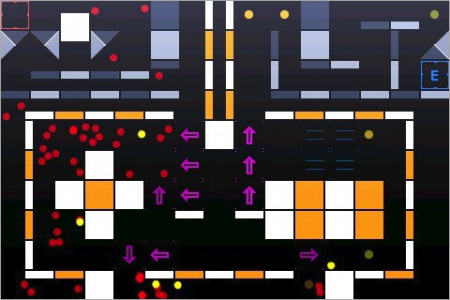 The thing that caught my eye with this game were the graphics. It's gorgeously animated and very pretty for a 2D game. The physics engine does a very good job with so many moving elements (including the 50 particles under your care) with no slowdowns, and that's beauty and efficiency in one package.
All in all, VernX oozes a unique style with excellent gameplay to back it up. Check out VernX now; it's available on Apple's App Store for a price of USD 2.99. Click here for details.
Powered by

Sidelines
Previous Post World's Hardest Game, Right Here on the iPhone
Next Post MH3, Mario, Jump All-Stars, K-On Collectibles You'll Find No Where Else