This November, Walt Disney Presents Jelly Car 2 (and Other Games) for the iPhone
Plenty of things to catch up with since coming back from my vacation in Krabi. For starters, Disney has plenty of new games out for the iPhone this November, among them being Jelly Car 2. The sequel to the top downloaded driving platform game, Jelly Car 2 was launched just last weekend and already has skyrocketed to the number one paid App position on iTunes.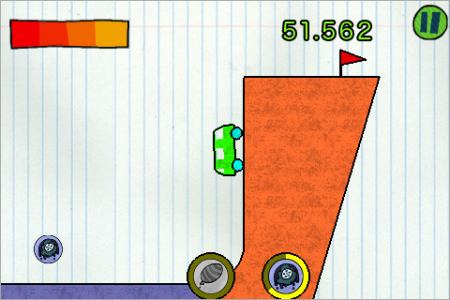 So what's new with Jelly Car 2? The beloved squishy car is back with more than 30 new levels, new power-ups and three new modes.  Jelly Car 2 also features a new custom level editor for creating your own puzzles complete with ramps, wheels, levers and more, in addition to new Sticky Wheels for driving up walls and a Balloon Ability for  floating out of trouble.
Check out the entire list of new releases from Disney over at itunes.com/waltdisney and there's plenty of original IP instead of the typical Mickey/Minnie/Donald route, so do check it out.
Powered by

Sidelines
Previous Post What Do Neil Gaiman, Robert A. Heinlein and EDGE Magazine Have in Common?