Withdrawal Syndrome
Due to good ole US of A coming out the recession, the greenback is as strong as ever. But what does it do to people who run ads and get paid in US dollars like you, me and practically everybody else?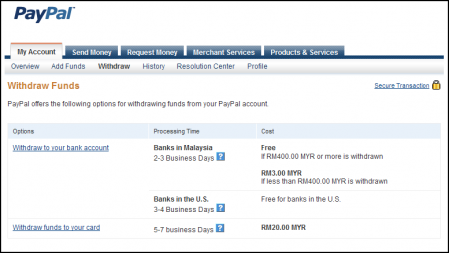 Recently I cashed out my Adsense earnings via Western Union and some other ad earnings via Paypal (to my Malaysian bank account, if you haven't learned about this yet, read this), only to get the convertion rates of USD 1: RM 3.36 and USD 1: RM 3.32 respectively.
Granted that Western Union has always given better convertion rates, but you can tell that this is not the season when getting more than RM 3.50 per US dollar was the norm. That has passed.
Powered by

Sidelines
Previous Post IK Multimedia Releases GrooveMaker Electro & D'N'B
Next Post What's Up With Mat Rempit and the NKVE These Days?