I-play Announces Hip Hop All Star DJ Sweeps
One Grand Prize Winner Will Become the Next Hip Hop All Star and Earn the Opportunity to Produce a Track with DJ Green Lantern in Hip Hop Weekly's Miami Recording Studio
Exclusive Twitter Bonus Gives Fans a Free MP3 From the Hip Hop All Star Track List
NEW YORK & LONDON-October 20, 2009-I-play, Oberon Media's publishing division and the world's leading multi-platform casual games publisher, today announced the Hip Hop All Star DJ Sweeps. Celebrating the launch of Hip Hop All Star on mobile, iPhone™ and iPod® touch, the sweepstakes will crown the next All Star with a once-in-a-lifetime chance to record a song with hip hop legend DJ Green Lantern in the recording studio of the leading magazine for the hip hop industry, Hip Hop Weekly.
Beginning today, AT&T customers nationwide can enter the sweepstakes by texting HIP to 386 on their mobile phones, while anyone can enter through the Hip Hop All Star DJ Sweeps Facebook page.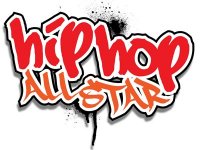 Through the sweepstakes, I-play will reward one grand prize winner with an all-expense paid trip for two to Miami to produce a track with DJ Green Lantern, one of the most successful and critically-acclaimed DJs and host of Hip Hop Nation on Sirius Satellite Radio. Additionally, one first prize winner will receive Serato decks-the professional DJ equipment that revolutionized DJing and brought hip hop into the hands of thousands of aspiring DJs across the world.
In addition, I-play and AT&T will be celebrating the best of hip hop music with weekly giveaways including CDs of artists featured in Hip Hop All Star.
"The enormous success of Hip Hop All Star since its launch shows that fans really are looking for a more interactive music experience," said Don Ryan, chief operating officer at Oberon Media. "We wanted to show our appreciation to all the people who have really taken to this game by giving them the chance to come one step closer to living the hip hop dream."
In addition to the Hip Hop All Star DJ Sweeps, fans can get their hip hop fix with a free track from the game's top-notch track list. Simply by passing along a message to their friends on Twitter, fans will receive a free MP3 of the Hip Hop All Star theme song by DJ KO and Greg Nice.  For more information on this Twitter exclusive and download a free track, visit www.twitter-hiphopallstar.com.
Hip Hop All Star is the first and only all hip hop DJ game and, with the collaboration of DJ Green Lantern and Kool G Rap, brings players the most authentic DJing experience possible. Turning the iPhone into virtual turntables, players use the touch screen to scratch and spin their way to DJ stardom.
Hip Hop All Star brings the swagger back to music games with a playlist featuring tracks from Busta Rhymes, DJ Green Lantern, Slim Thug, Unk, Mya and Ray J, with exclusive music from Kid Cudi, Kool G Rap, DJ KO, Greg Nice, DJ Jason Nevins, Scarchild, Eddie Jaymez, and DJ Serafin.
"It's mind blowing to see how hip hop has evolved from the beginning," said Kool G Rap.  "When I began in this business, I never could have imagined turntables like this.  But it goes to show that great minds will continue to revolutionize hip hop and the DJ experience-that's why hip hop will be around forever."
To get the latest news and info, follow I-play Games on Twitter (www.twitter.com/iplaygaming) and Facebook (www.facebook.com/iplaygaming)
Powered by

Sidelines
Previous Post The Return of the Capital Wasteland Wanderer
Next Post Fallout 3 Broken Steel (PS3) DLC Review