Batman & Robin #5 Review
Batman and Robin #5 can be summarized as the new Dynamic Duo (Dick Grayson and Damian Wayne) getting pwned by an even newer, crazy Dynamic Duo (Jason Todd and Scarlet), who in turn get pwned by an even newer antagonist.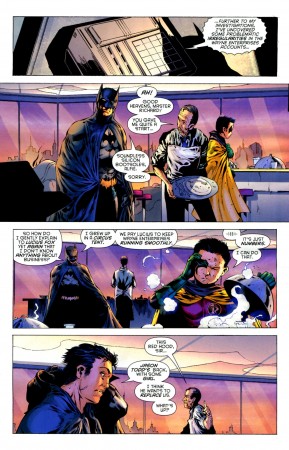 Yup, is the pwnage issue as Batman and Robin face off against the Red Hood (Jason Todd) and Scarlet as the latters' actions against criminals have instigated an even deadlier threat than the both of them. How will  this end for all  four of them? Stay tuned for issue 6.
Powered by

Sidelines
Previous Post BREAKSPIN (iPhone/iPod Touch) Review