Superman/Batman: Public Enemies Movie Review
Why can't all comic book movies (with the exception of The Dark Knight and the first Spiderman movie) be like Superman/Batman: Public Enemies? Despite being a straight to DVD (or Blu-ray, whichever rocks your boat), it's really good.
In the movie, Lex Luthor becomes the president of the United States and recruits superheroes to his cause. Superman gets framed with a bounty on his head after rejecting Luthor's overtures and faces a heck lot of resistance (but not without help from Batman). All this with a gigantic meteorite heading towards Earth.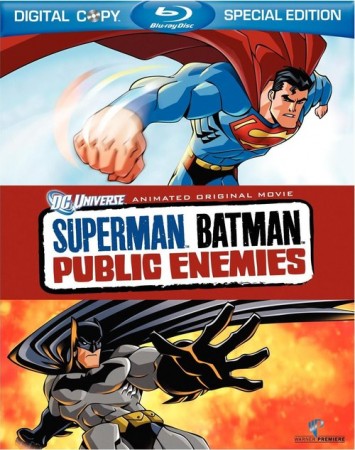 Satire features well in this movie, everything from the economic crisis, to what Americans think about their former presidents, national service and xenophobia having their share of the spotlight.
And unlike other animated movies (with the exception of the recent Wonder Woman movie), Superman/Batman features a LOT of fighting and plenty of blood. So fans of Superman/Batman who are waiting to watch their heroes go on a slugfest against a plethora of DC villains (and some heroes).
I like both the artwork and the voicework in the movie. Kevin Conroy is in here voicing Batman and that is ALWAYS a good thing. Characterization wise and banter between the two heroes are great, and pretty much pay homage to the comic books. Just goes to show that if you are a fan, you need this in your DVD shelf.
Powered by

Sidelines
Previous Post Amazed (iPhone/iPod Touch) Reviewed: It's Amazing!
Next Post Chess Elite (iPhone/iPod Touch) Review