Unsound Games Announces Formula 1: Race Engineer for Sony PS3
Kuala Lumpur – September 25, 2009 – Local game developer, Unsound Games today announced Formula 1: Race Engineer for the Sony PlayStation 3. In Race Engineer, players get the chance to be the closest advisor to the race car driver of their choice.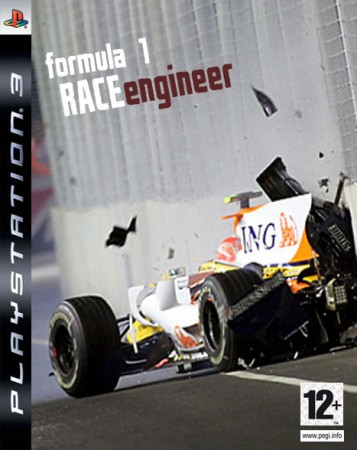 The race tactics  formulated by Race Engineers are important in determining the outcome of the race and ultimately a shot at a podium finish for their race car drivers. Players get to determine among other things, the fuel load, the type of tyres used as well as the aerodynamic settings of the Formula 1 race car.
Formula 1: Race Engineer's innovative simulation mode lets players view the race as well qualifying sessions in real time, and allows players to make decisions on the fly such as when to pit or urge the driver to speed up or go easy on the car.
Max Bosley, chief developer for Unsound Games mentioned that, "We plan to introduce a KARMA system, whereby your actions would determine how much your (A.I) driver would trust in you."
He adds that, "And at the same time, this allows players to perform questionable decisions, like asking the driver to crash to help another team mate. This has happen before in real life, in Formula 1 and putting this into our premiere Race Engineer simulator is something we had in mind since the get-go."
Formula 1: Race Engineer will be out for the Sony PS3 in Q4, 2009.
Powered by

Sidelines
Previous Post Shotgun Granny Released for the iPhone/iPod Touch
Next Post DanceDanceRevolution S (iPhone/iPod Touch) Now At 99 Cents