Grab Your One Piece 10th Anniversary Pirate (Jolly Roger) Flags
One Piece fans, unleash your inner pirate with the One Piece 10th Anniversary Pirate Flags. Released to commemorate 10 years of adventure and the high-sea hijinks of Luffy and his Straw Hat crew, there are four designs to choose from, and each measure 120 centimeters in length and 70 centimeters in width. Pretty cool eh? It's like having your own Jolly Roger.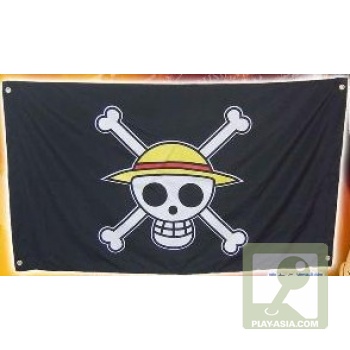 The four designs are:
Powered by

Sidelines
Previous Post Fallout 3 DLCs on the Sony PS3: Coming Starting Next Week!
Next Post Selamat Hari Raya and Watcha Playing This Looong Weekend?